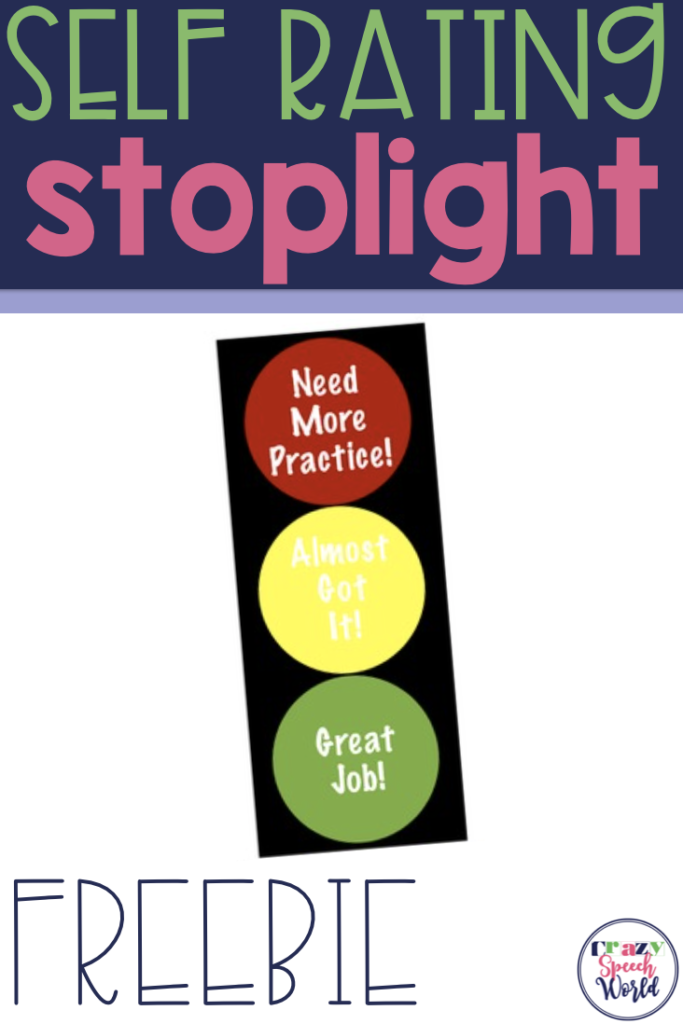 In my district we are using a Marzano based evaluation system…which means that our students need rubrics and rating scales!  I must be honest, I was skeptical of this at first.  I thought…"I always ask my students how they think they are doing on their goals!  I don't need a rating scale!"
That was silly of me.  When I first started looking for ways to adapt this to my therapy, I started searching blogs.  I came across this post from Testy Yet Trying, which included a 5 point rating scale…
I ended up using this for all of my students for a bit to see how I liked it and how the kiddos responded…and much to my surprise…THEY LOVED IT!  They like rating themselves, they like rating each other, and the absolutely think rating me is the best thing ever!  They like doing this part as much as calculating their percentages 🙂
After some thought, I created a stoplight articulation rating scale for my little kids (K-2), which is a little simplified for them.  They seemed to get caught up in all the numbers of the 5 point scale and I thought just giving them 3 choices might be better.  It worked too!
What I like about using these is that it gives a lot of insight on where kids see themselves, which is a pretty important part of our job.  While they may be able tell me how they think they are doing, the rating scales give them visualization of where they are and what their goal is.  I love hearing comments like "I'm gonna be on green soon!" or "I know I can get to 5!"  Self-evaluation is a great motivator!
You can download the stoplight freebie in my TPT Store!
Do you use any visual rating scales in your room for articulation?  Or for any other skills?  Let me know your thoughts!