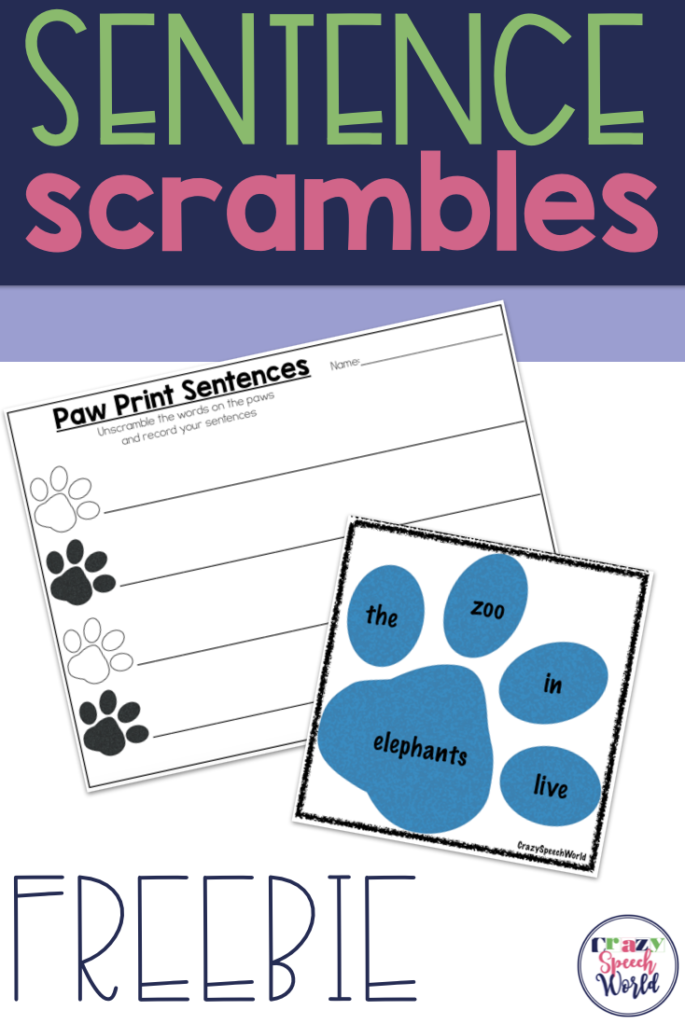 I have quite a few students who are working on sentence structure and word order, so I am always trying to find fun ways to work on it…when I found these really colorful paw prints from Graphics From the Pond, I had a great idea!
Included are 16 paw prints, each with 5 words that make up a complete sentence.  Each student has to unscramble the words to figure out the sentence.
Purposefully, I left out punctuation and capital letters so that there are no clues about which word is first or last.  You could also use this activity to identify different parts of speech, tenses, plurals!  Or you could work on making longer sentences and use these as your base.
I also added a writing page, which gives the students opportunities to record sentences correctly.
This activity is available as a freebie in my TPT Store!
Let me know what you think if you download!  What will you target with this activity?