I had requests on Crazy Speech World's Facebook Page for more early elementary/PK themed materials, so that's what I have been working on lately.  I found some awesome farm clipart from Dollar Graphics Depot and I am so excited to share this one with y'all!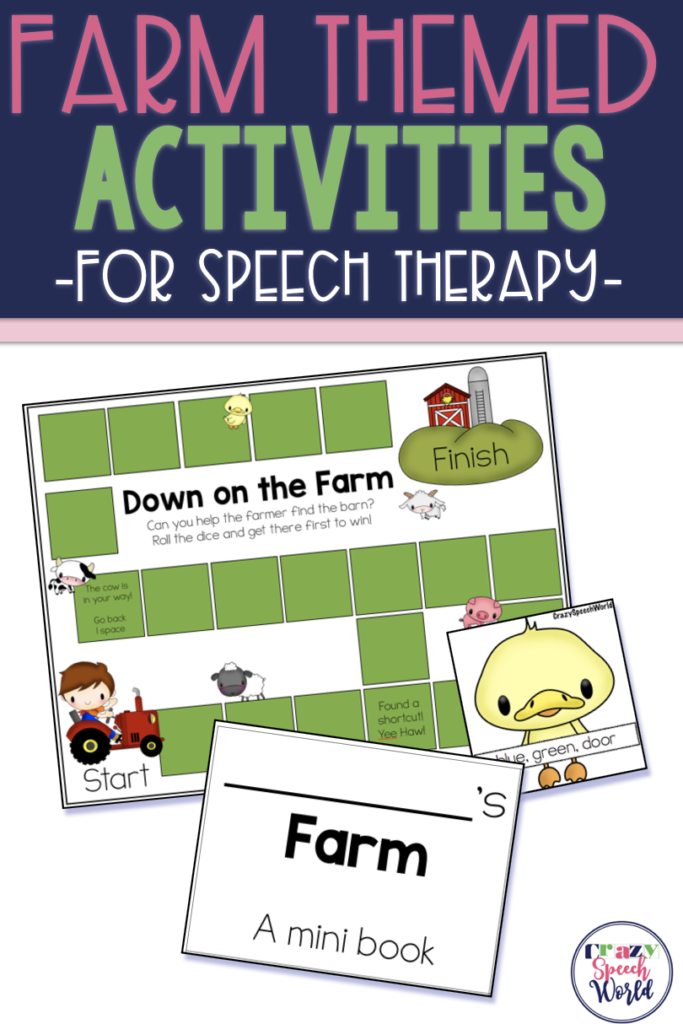 This download includes 4 activities that you can use with your little ones:
Barrier game

…I know I am not the only one who loves these!  They are so good for working on following directions, vocabulary, describing, and basic concepts.  All you have to do is print enough for each student you are working with and choose your skill!
A mini book for your students.  The way I intend to use it is to have all of the pictures ready (the same ones from the barrier game) and go through the pages of the book identifying the picture by the beginning sound…"which pictures starts with the /h/ sound?", then they can glue the animal to that page and finish filling in the letters with your help.  Or, you could have them draw their own animal!  Then cut it out, staple the pages together, and your students have their very own farm book to take home!
Matching game..it includes 12 cards, one for each animal and their sound.  You can play like memory or just match and discuss each animals' sound!
Open ended farm board game that you can use on its own or with the included game cards.  The game cards list three objects and students must identify which one doesn't belong.  You could also choose to use these without the game board.  There are 24 cards and feature all of the farm animals.
I would also like to send a shout out to one of my readers, Meagan Jones, who helped me come up with some activity ideas when I was fresh out!  Thanks Meagan!
You can download this language pack in my TPT Store!  Let me know what you think!