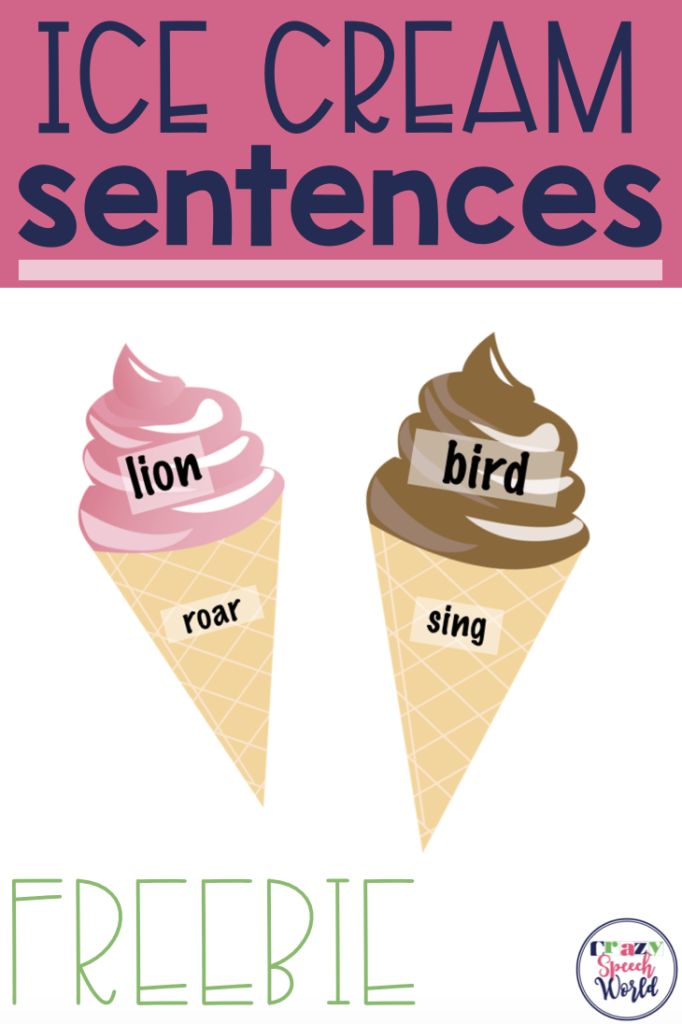 I hope everyone had a great weekend!  I got busy on a lot of my Pinterest projects this weekend, including my very first Pinterest Party with some of my girlfriends and we had such an awesome time.  One of the things I worked on was for school, so I thought I would share it with all of you!
I LOVE using my magnets for barrier games… I have the MagneTalk Barrier Board and many of the magnet kits from Super Duper, which is wonderful therapy tool.  If you don't have one, you should look into getting it!  It is definitely one of my top 10.  BUT…when you work in the schools, having a an individual session or even a group of 2 is a luxury that doesn't happen often.  At least not for me!  So I wanted something to use with a bigger group.  Enter Pinterest!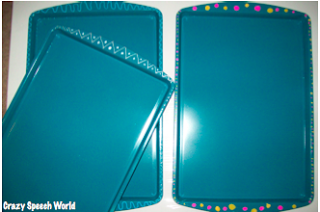 I got 4 cookie sheets from the Dollar Store, spray painted them, and then my son and I both decorated.     I am so happy with how they turned out.  And now I can use all those magnets with a group of 4!  Yay!
Next up, ice cream!  It is so hot outside that this just sounded good!  I created an ice cream sentences game that is extremely flexible…my favorite kind of activity!  There are 24 ice cream cones, each have one noun and one verb.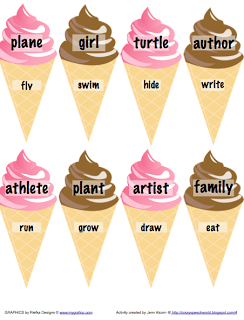 Here is where you can get creative with how to use them.  You can target so many objectives for sentences…verb tense, plurals, noun-verb agreement, logical sentences, etc.  I included verbs that would be both regular and irregular past tense.  Or, you could not use them for sentences construction at all and categorize the nouns, discuss the different actions, and act out the sentences!  I'm sure there are more ways to use them that I haven't even thought of yet!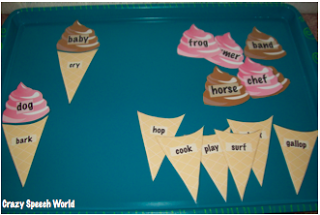 I cut my ice cream off the cones as a matching activity, but you could also leave them together for lower level students.  Once the student makes a match, they produce a sentence to target their specific goal.  If you left them together, you could make a game by writing points on the back and if the student produces a correct sentence, they earn that amount.
This is available as a free download in my TPT Store!  If you download, please leave me a comment!  Have a great Monday 🙂