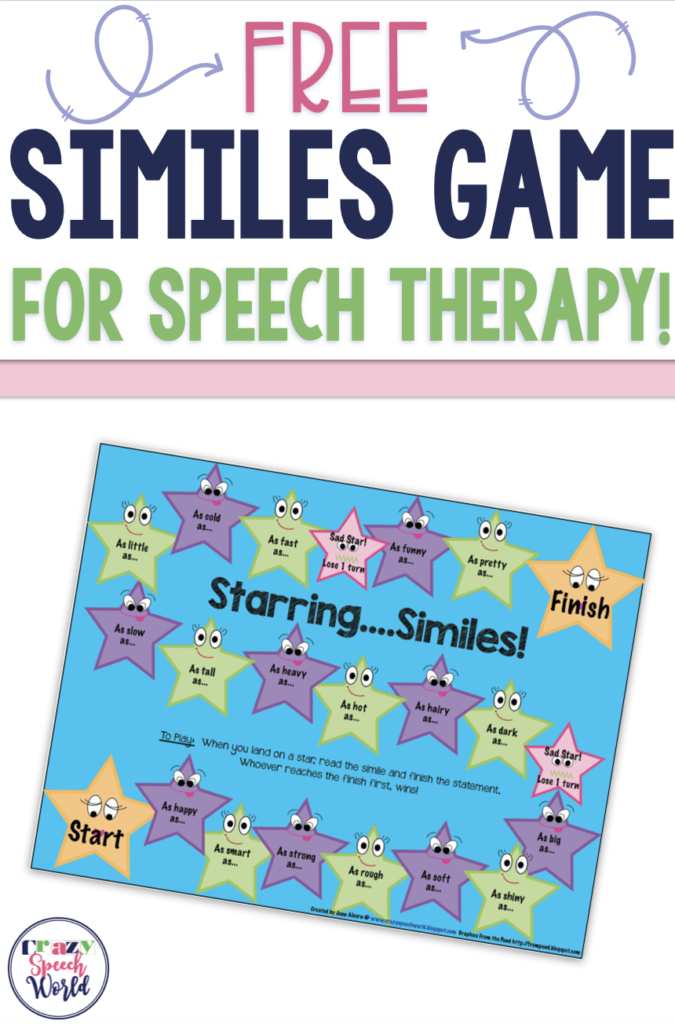 I have a freebie for you guys today! I got some adorable clip art with stars from From the Pond and I couldn't resist making something real quick. I really like quick and easy board games that can be used to end a session and reinforce a skill that we have been working on. And I like making them! So today I wanted to target similes and a star was born…
All you have to do is roll a dice and move your game piece along the board to finish each statement to make a simile. I would use a die that only rolls up to 3 so that you get more practice. Obviously you are working on similes, but this is also good to target adjectives and describing, as well as the articles "a" and "an". I left them off the sentence stims just for that reason.
I hope you can use this in your therapy room! You can download it for free in my TPT Store. If you download, please leave me a comment!