I used some really cute bees I got from Scrappin Doodles and made a new verb game!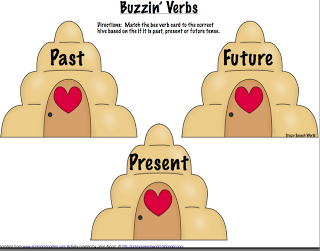 The activity is exactly the same concept…you have 3 hives, one for each past, present, and future.  There are 30 bee cards with 10 different verbs in each tense.  There are both regular and irregular verbs included.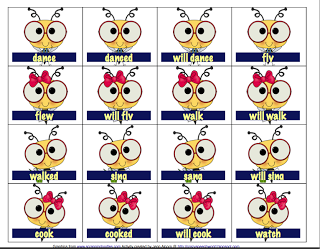 You can download it for free HERE.  I hope you like it!  Let me know how you use it!