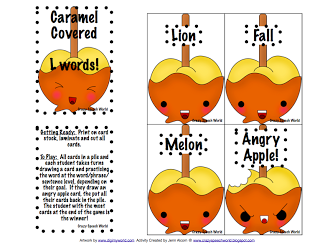 I mades some card games, one each for TH, L, R, and S words.  There are 28 cards in each set, with 8 initial, 8 medial, and 8 final words, as well as 4 penalty cards for the game.  There is even a cover card and instructions card so when you cut them all out, they can be put with the deck.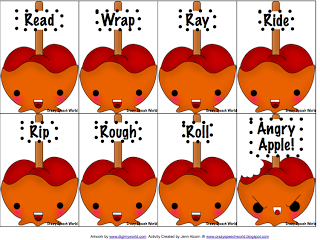 To play the game, you start with all the cards for the sound you are targeting in one pile.  The students take turns drawing one card and practicing the word at the level they are working on (word/phrase/sentence).  If they do it correctly, they keep the card.
Also included are Angry Apples, which cause you to lose all your cards!  Watch out for those!  Whoever has the most cards at the end of the game is the winner!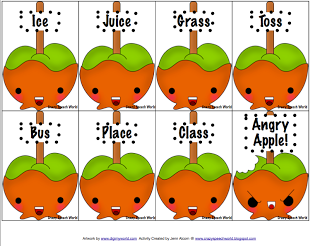 You could even combine the decks if you are working on multiple targets in one group and the students have to find their cards.  Each target sound is on a different colored apple.
Or, you could remove the penalty cards and use them for drill or other activities for a change of pace from the same old artic cards you usually use.
You can download each set for free by clicking on the links below
Let me know how you use them!
UPDATE:  I have also added F words & Blank Cards and K & G Words!