I've been busy getting ready for the rest of the month and have finally finished the packet for "There Was An Old Lady Who Swallowed A Chick!" by Lucille Colandro.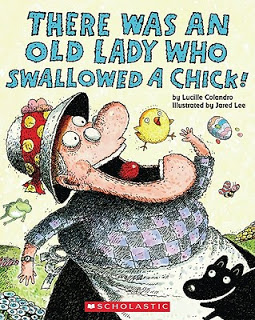 In this version, the Old Lady is swallowing all the springtime fun…chicks, baskets, and candy until she meets the Easter Bunny!   I have created another mini unit to go with it that is perfect for therapy use around Easter.  Check it out…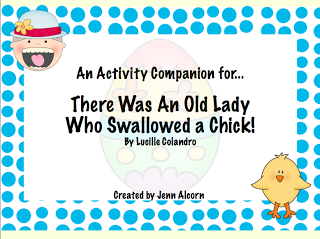 This will look pretty similar to my other Old Lady Units (Bell, Snow, Rose, Clover)…I feel like…if it ain't broke, don't fix it!  These units have been really useful for me and my students, so I am happy that they are working for many of you too.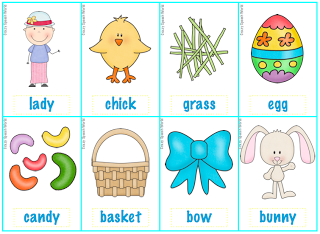 There are 8 vocabulary cards that you can use for just about anything…functions, describing, sentence construction, story retell, etc.  The possibilities are endless!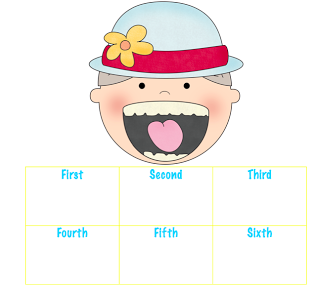 This is the sequencing page.  The old lady swallows six different objects in this book, so there are 6 boxes to sequence each of them, labeled with the ordinal numbers.  You can use this as a group activity and print just one, laminate, and attach the pictures/words with velcro.  I do this with each of my units.  BUT, I also sometimes print one for each student and let them have their own copy.  They can either cut the pictures/words or draw it themselves.   Either way, this is great for sequencing skills and retell!

 These are the pictures and words to go with the sequencing page.  You can use either one, depending on your students level.  You can also laminate both sets and have students match the picture to the word.  I have many students who are also working on decoding, so that is a good activity for them!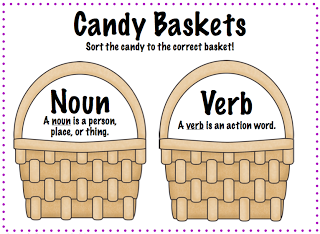 Next is a noun and verb sorting activity.  This is the sorting page, with a basket for each part of speech.  Students will sort each piece of candy to the correct basket.  This is also a good activity for discussing multiple meaning words since some of the candy could go in either basket!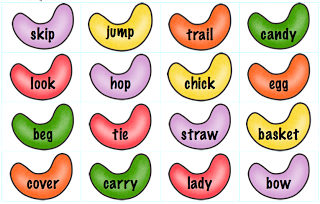 There are 8 nouns and 8 verbs from the story included.  Once the students sort all of the candy, you could have them choose one from each basket and make sentences!


I also added 16 blank pieces of candy, so you can have students find nouns and verbs themselves…or you can use them for anything else!  (i.e. speech words, another part of speech, etc)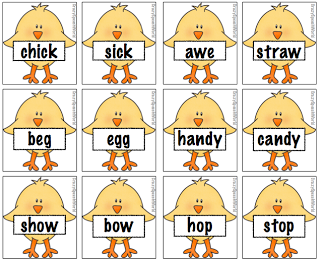 These chicks are just so cute, I couldn't resist using them for something!  So I made 12 rhyming cards, which students can match.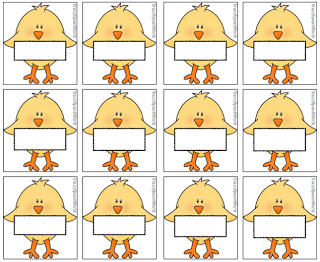 Plus 12 blank chick cards, which you can use for finding more rhyming words or whatever your students need!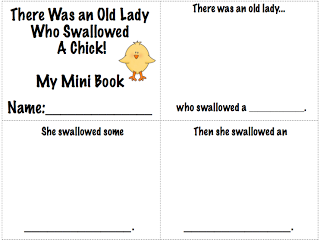 Mini book time!  This is probably my kids FAVORITE part of my Old Lady activities.  They just love making these and I love the outcomes!  You can target SOOO much with these…sequencing, retell, vocabulary, etc.  The students will fill in the blanks, draw pictures, and staple together.  I let them take it home, which they can use for carry over practice to retell the story to their family!

 I also like getting my kids writing, so this page is great to work on those written expression goals!  The prompt is "I wish the old lady would have eaten…".  I am sure there will be lots of giggles on this one!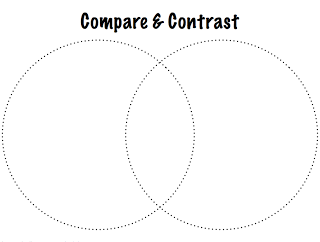 Last student sheet is a Venn Diagram for comparing and contrasting.  You can have your students compare/contrast the included vocabulary cards, different Old Lady books, seasons, holidays, etc.  Really, you could use it for anything 🙂  I like having these student pages that can serve as work samples or carryover activities.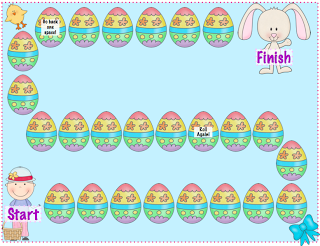 And last but not least…game board!  Use with the included activities or with your own!

That's it!  I hope you like it! You can find it in my TPT Store!

 Leave me a comment and let me know what you think…I will pick one person to win a free copy on Sunday!