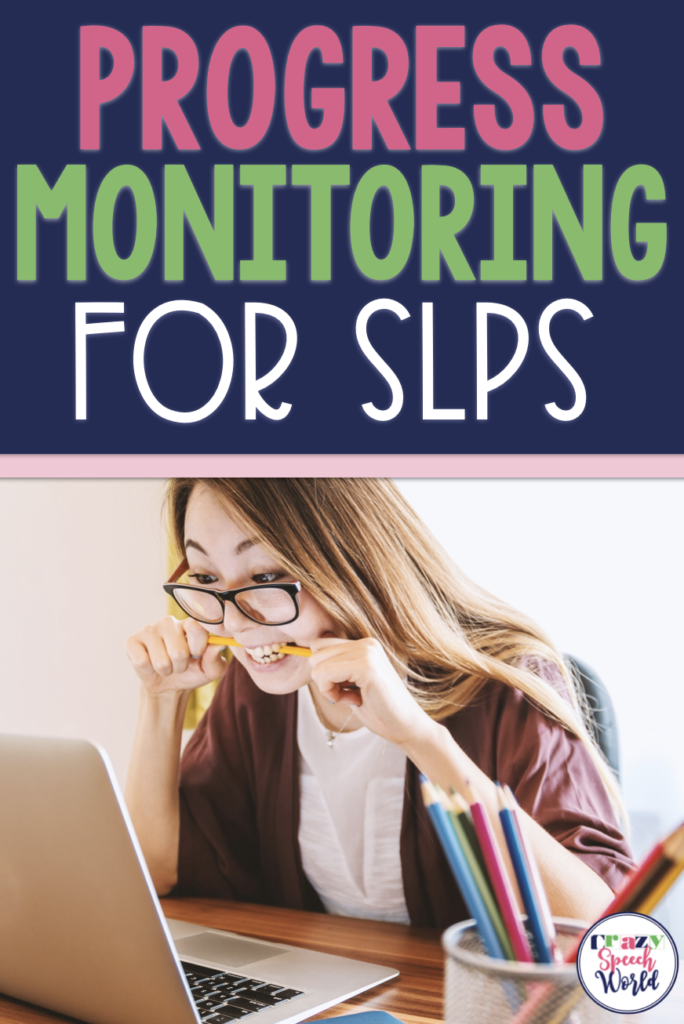 I have to be honest, I don't feel like I had my progress monitoring system down solid until about 2 years ago.  Now, I feel absolutely confident in my process!  The game changer?  SLP Toolkit.  I find this resource to be invaluable when it comes to getting solid data on my students, because everything I need is at my fingertips!  While it has many features that are great, my favorite part is the progress monitoring tools for language skills that are included.  I can literally find anything I need, which saves me time from having to find all of this stuff myself… and ain't nobody got time for that!  It also generates beautiful graphs that I can give to parents, and I look all fancy, but really I just pressed print.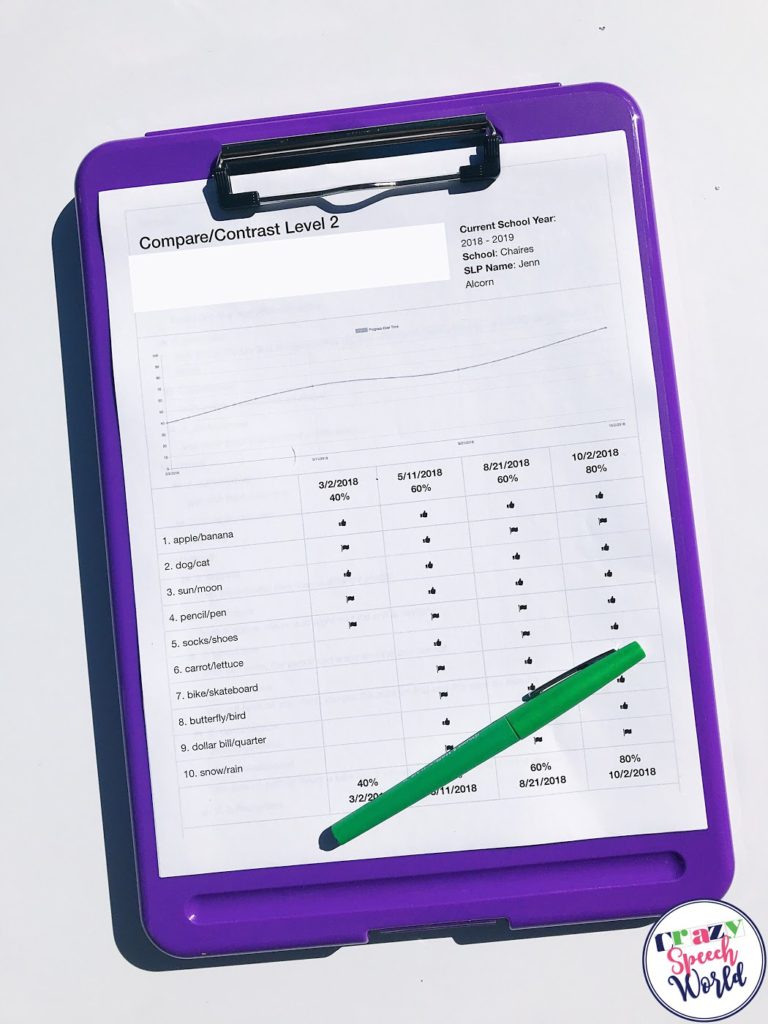 These assessments don't take long and allow me to get what I need for each student every quarter.  Obviously, I have to do these one on one, so the question becomes… what are the other kids doing when you are working individually to monitor progress?
I set up two tables, one for me and the student I am testing and another for everyone else.  They know exactly what to expect because it's a routine we've used every quarter for a couple of years now.  I also take advantage of my No Prep packets to help!  I print a few pages for each student, related to their individual goals, and they work independently while waiting for their turn to join me at my table.  Then I just rotate through each one until we are done!  It usually takes two 30 minute sessions with a group of 4.  If you have less students in your groups or fewer goals, it obviously goes faster!
How do you continually monitor progress on your students?  Do you have a similar system?