This post contains Amazon Affiliate links.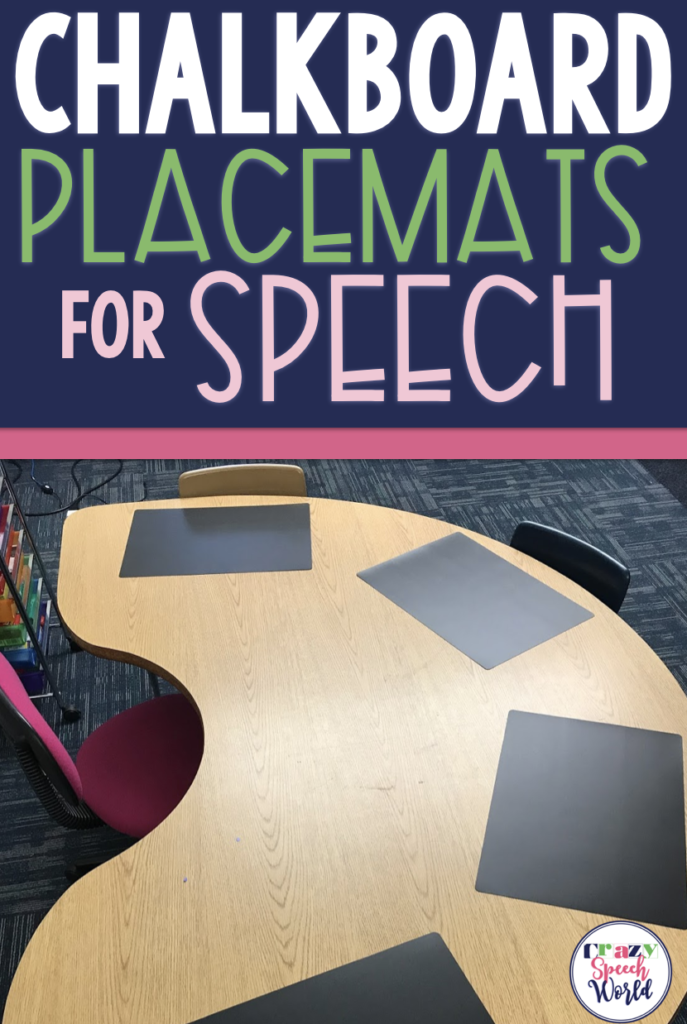 I was perusing Zulily one morning (because, obsessed) and came across these black chalkboard placemats!  I thought they were pretty cool and figured, why not?  I bought a pack of them and then forgot about them…until they arrived and I discovered how really super cool these are!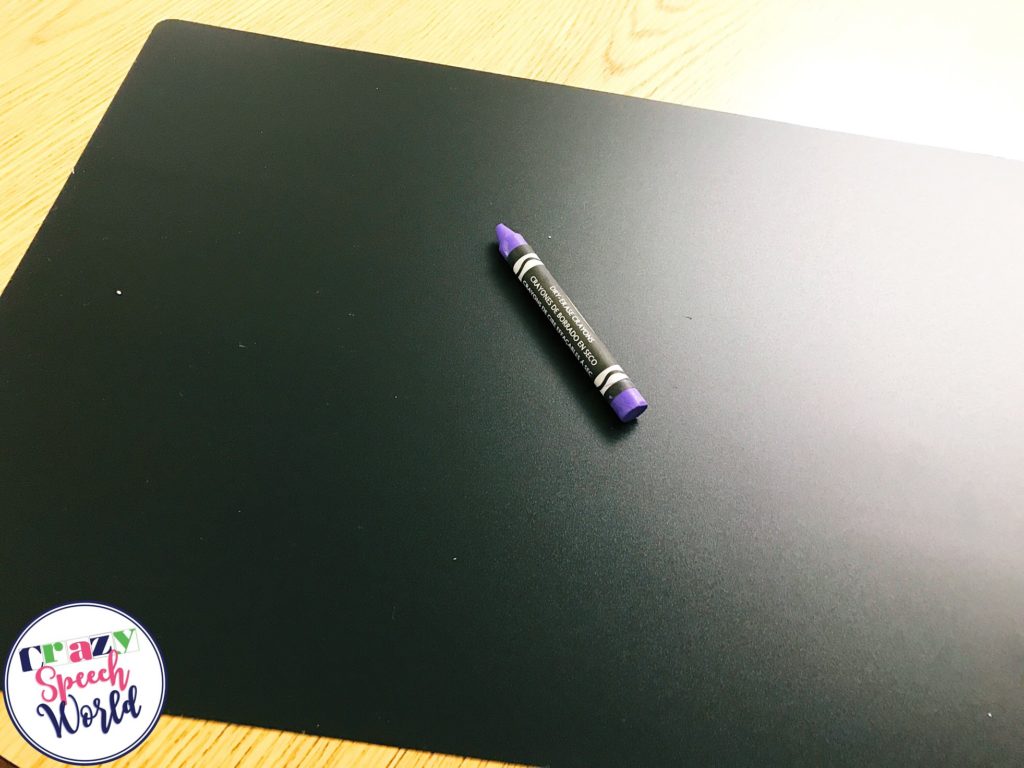 They are made by a company called Scribbles, which I had never heard of, but they come in plain black or in designs.  I got the plain, but the designed ones could be great too!  My set came with Crayola Dry Erase Crayons, but the package says you can also use chalk or chalk markers.  The best part?  It washes off with WATER and it's as good as new!  There are probably a million ways to use them, but here are a few ideas…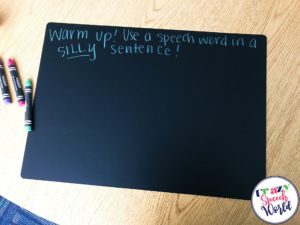 Warm ups!  You can have them ready with a task for the students to complete when they first come in.  You could even write the task on the board so you don't have to write it on each placemat.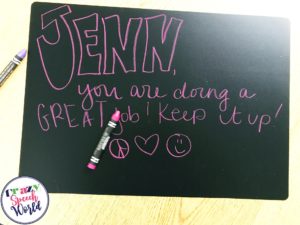 Love notes!  I love giving my kids reminders of how great they are, this is the perfect way to send them a sweet message and start your session off with some positivity!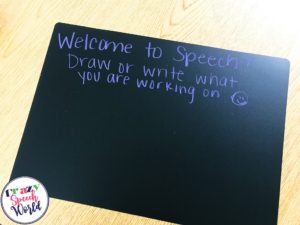 Goal reminders!  Have them write or draw a picture of what they are working on…we all know they need constant reminders about this.
You could also use these to replace whiteboards or paper for students to practice writing or just for some creative drawing time.  The sky is the limit!
If you have any great ideas for using these placemats, drop me a comment and share!  Do you think this is something that you could use in your room?