This post contains Amazon Affiliate links.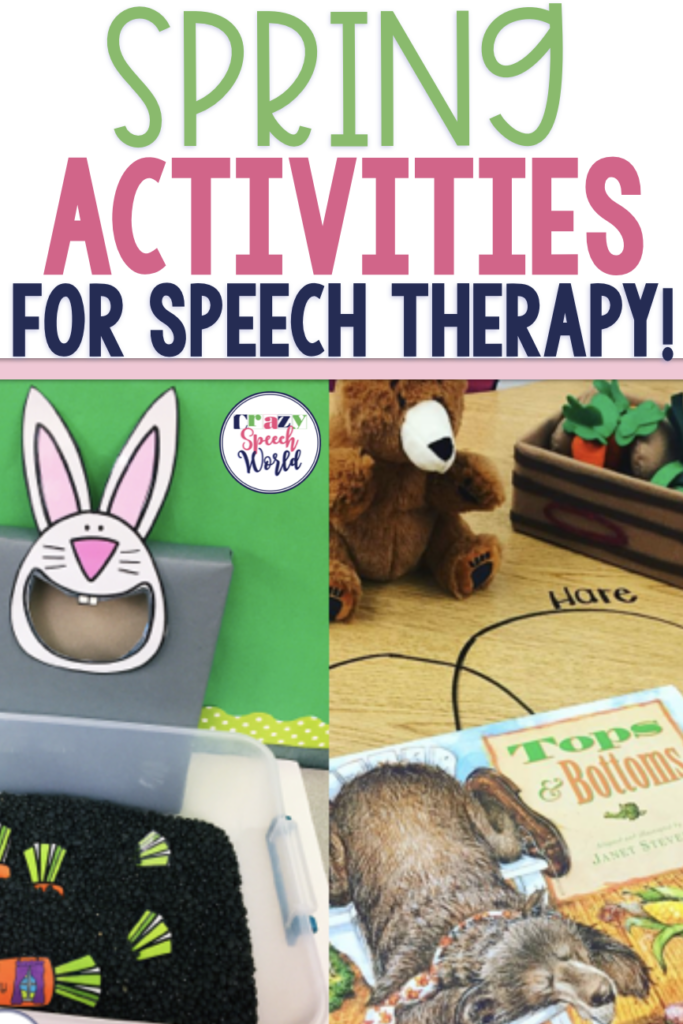 This week and next is all about farms and plants in my speech room, so I wanted to share some of the activities that we have been doing with YOU! I chose the book "Tops and Bottoms" by Janet Stevens to do this week.  This book has so many great concepts to target in it that I could use it for pretty much all of my grade levels.  The text can get a little length for your young ones, but it was easy to paraphrase for them so it wasn't too complicated!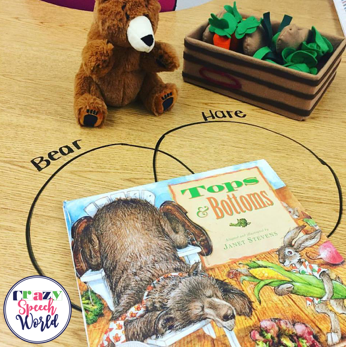 I found this super cute felt garden at the advice of my friend Jenna over at Speech Room News.  You can literally search 'felt garden' on Etsy and tons of them will pop up.  I chose a smaller set, but my students were so excited to get their hands in it.  It brought the 'tops and bottoms' concept of the book into their sweet little hands and they really loved it.  I also had this bear on hand that I found on Zulily from the Bear book series by Karma Wilson.
Here are some of the things we did:
Compare/Contrast:  The characters in this book are great for looking at similarities and differences, but you can also compare/contrast the various vegetables they plant.
Vocabulary:  Words like 'harvest' and 'lazy' were some of the ones that we targeted…so many Tier 2 vocabulary words in this book.
Basic Concepts:  Obviously you can work on top/bottom, but you can also target in/out, under/over, on/off…and tons more.
Syntax:  I love using books to target syntax…just pull the sentences from the story and break them down by whatever structures your students need to work on.  It's an awesome opportunity to work on close reading strategies too.
WH questions and basic story structure: The story has a great beginning, middle, and end to break down story grammar
Describing:  We worked on character descriptions, as well as setting descriptions.
Inferencing:  The rabbit is a tricky guy, so we were able to work on inferencing his ideas for his plans in multiple parts of the story
Emotions:  The bear goes through a few emotions that allowed my students to discuss what he was feeling and why
Predictions:  The rabbit always had a plan, which was awesome for having my students make predictions, then discuss the problem/solutions.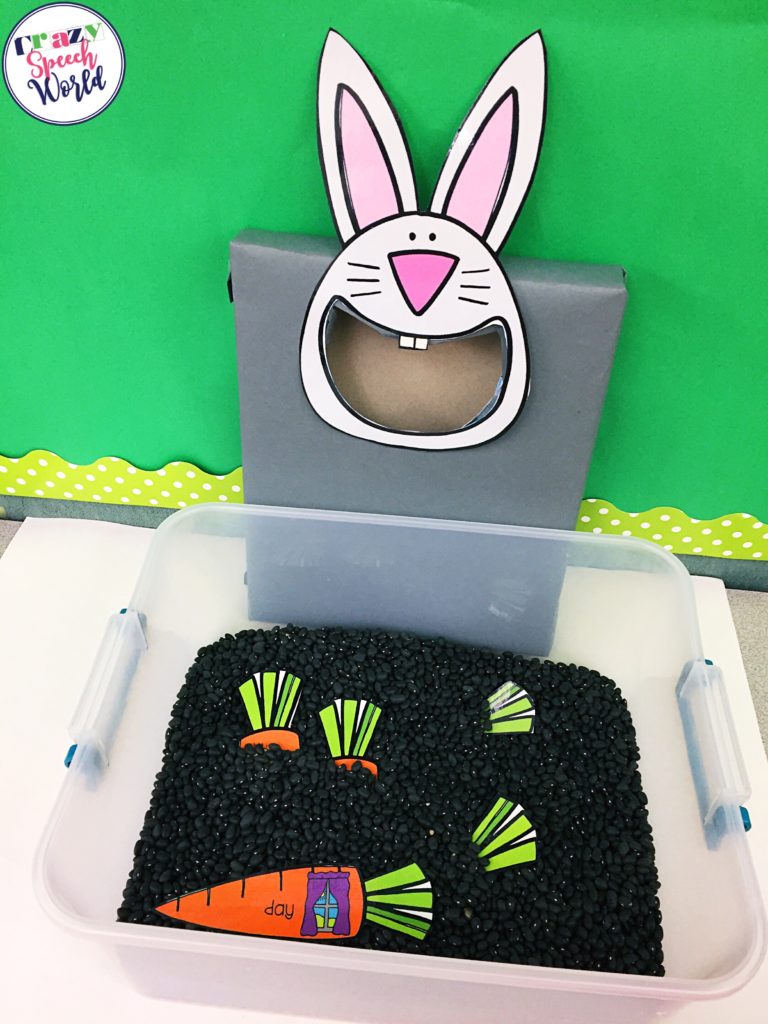 In addition, I came up with this sensory bin activity for my students to feed the rabbit 3 different kinds of carrots:  word associations, object functions, and antonyms.  This was perfect for my busiest hands and tied into the book perfectly.
Have you used this book in therapy before?  I would love to hear your ideas too!  Drop me a comment and let me know what you think!
xoxo,