Amazon Affiliate links are included in this blog post.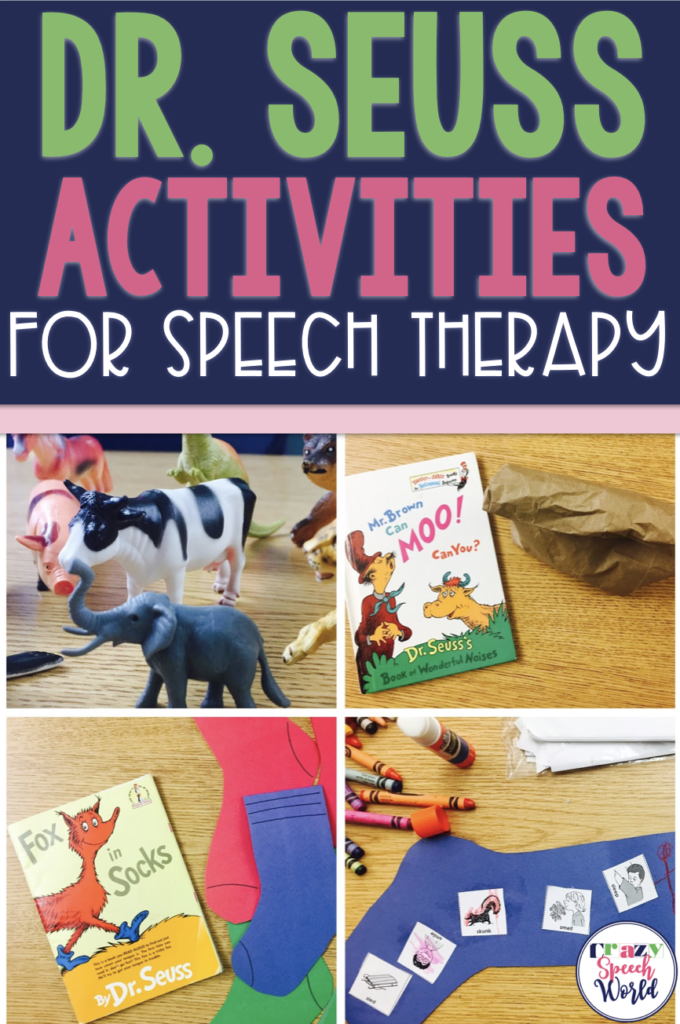 Happy Dr. Seuss Day!  This time of year is always a lot of fun, I love pulling out all of my Seuss books and activities.  This year I wanted to try some new things, and I found a couple of winners that I wanted to share with you.  These are fun for March or any other time of year!
Both of these activities are ones that I did with my preschoolers and kindergartners, but it would definitely work (with some tweaking) with kids older than that.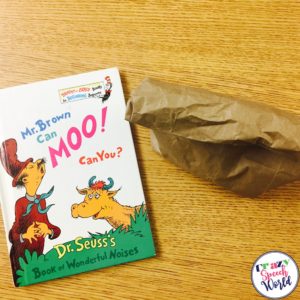 The first activity was for Mr. Brown Can Moo! Can You?, which I love!  This book is great for the little ones because it is so engaging and you can target so many things.  
 You will also need some toy animals that make noise, like these, and a brown paper bag.  You could also include other objects that make noise, but I stuck with animals.  You put all of your animals in the bag before beginning the activity.
After reading the book, I pulled out the bag and told the kids we were playing a guessing game!  I would make the animal noise, then they would guess the animal name.  This was a lot of fun!  After we finished that, we talked about the animals and where they lived, grouped them into different categories, and described them.  SO.  MUCH.  LANGUAGE.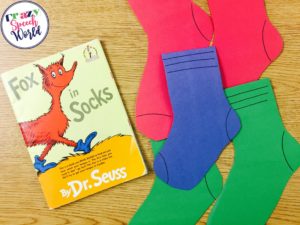 The next activity is for Fox in Socks!  I chose this one for my articulation groups, but you could also make this a language activity by targeting parts of speech, vocabulary, etc. depending on your students.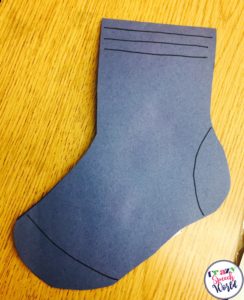 I cut out lots of socks and I did it on a crease of the paper so that we could open them up.  The top was the easiest place to do this because of the curves on the other sides of the socks.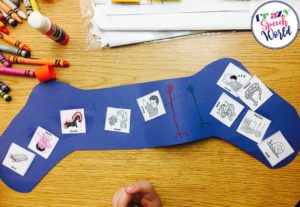 We opened them up and then glued speech words on the inside.  When the children left, the socks were full of sounds!
I hope these are some new ideas for your therapy bag!  If you need more, check out these posts from a few years back HERE and HERE.
Keep me posted about your fun Seuss ideas!  Thanks for visiting 🙂