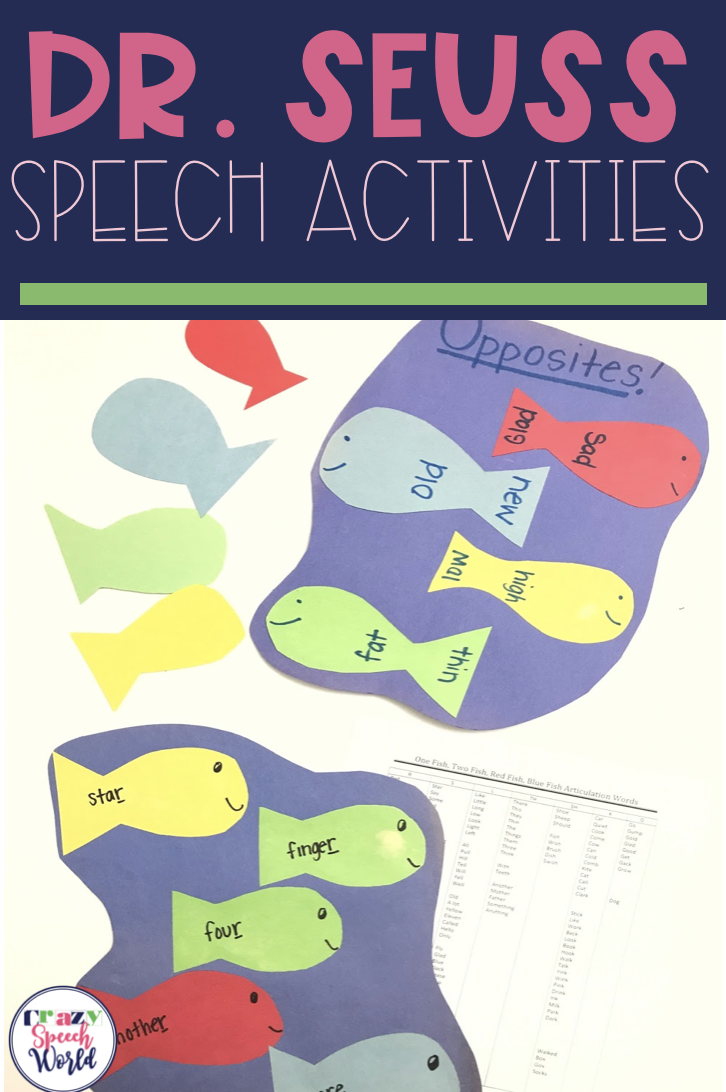 I love this week every single year!  Everyone loves Dr. Seuss and all his books, so how could I not?  Here is a peek at what we are up to…
I have several things lined up! First, I have all my Dr. Seuss books out and ready to go…My favorite to use in therapy is "One Fish, Two Fish, Red Fish, Blue Fish"!  It has such great language concepts in it with all of the descriptive vocabulary and opposites.  I am using that as my artic craft this week too.  I forgot to get a pic up close, but you can see it hanging on my board.  I just cut out a bunch of construction paper fish and the kids write their speech words from the story on them.
I made this chart of words by speech sounds from the story…you can download it HERE.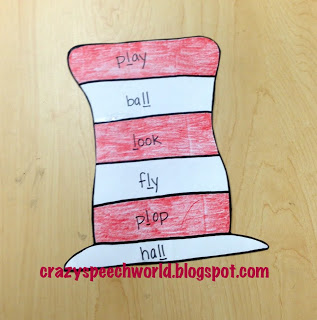 I have also done the famous striped hat…not this year, but here is an example from last year.  You can find the template HERE.  They have lots of other printables, too!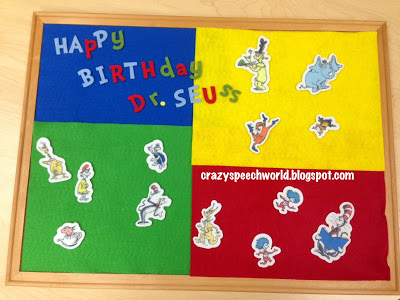 Next is the felt board pieces that I found last summer on clearance at Michael's!  I have the felt on a bulletin board to do a group activity.  We talked about each of the characters, what stories they are from, and did a little describing.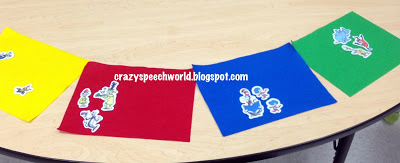 But I also can take off those individual pieces of felt and give one to each student!  Now we are making up our own stories, practicing basic concepts, and following directions.  These felt pieces are so versatile and I love them!
We are also planning to make Oobleck with my firsties later this week…can't wait to share how that turns out!  And of course, I am filling the gaps with my March toolkit!
I hope that you are doing some Suessy stuff in your room this week, too!  I would love to hear about it, so leave me a comment!
xoxo,