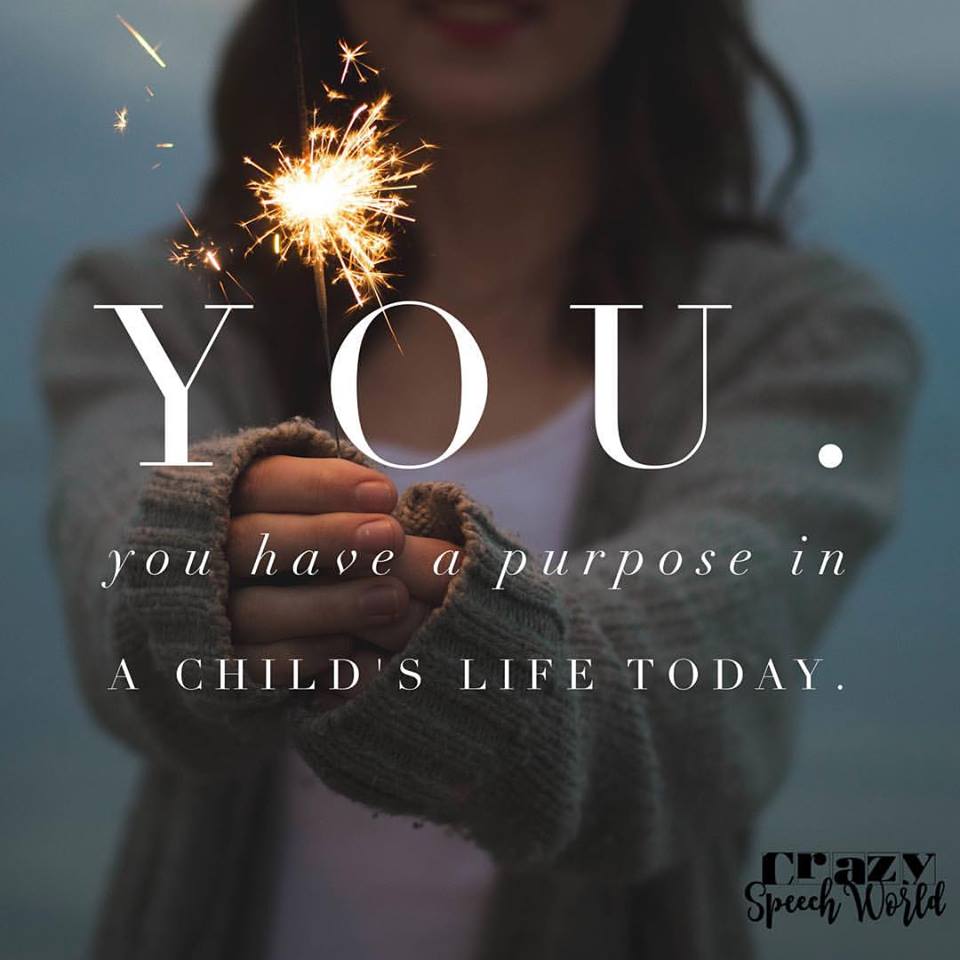 If you follow me on Instagram, then you might know that I acquired SEVEN new students within a week recently.  And y'all, it almost threw me over the edge.  It wasn't kids I had tested and added myself, they were new students to our school.  An influx of sorts.  But every time I got the email, I was like…really???  are you kidding me?  I have students coming out of my EARS.
It's so easy to be overwhelmed.  Often, school SLPs, much like any other person in education, are overworked and underpaid.  I am no exception to that generalization.  I have a caseload that is higher than what I wish it was.  I can't possibly be the SLP for them I always want to be because of time constraints.  And because, I'm a human.   Shocker.
Then, I read a chapter in this book   I'm reading and it brought me back to earth.
I don't want to think of adding a new case to my heavy load as a burden.  I want to think of it as an opportunity.
This child was brought to my life for a purpose.  However big or small, they are there for a reason, even if I don't know why.  Because, let's face it, I may never know.
So this week, I've made the effort to take that positive view.  I'm here to make a difference for each little face I see every day.  And when I start to feel the weight of all that responsibility, I say to myself  "God gave me the opportunity to be this child's SLP"…
How lucky am I to be given such an awesome gift?
Perspective is a beautiful thing 🙂
xoxo,