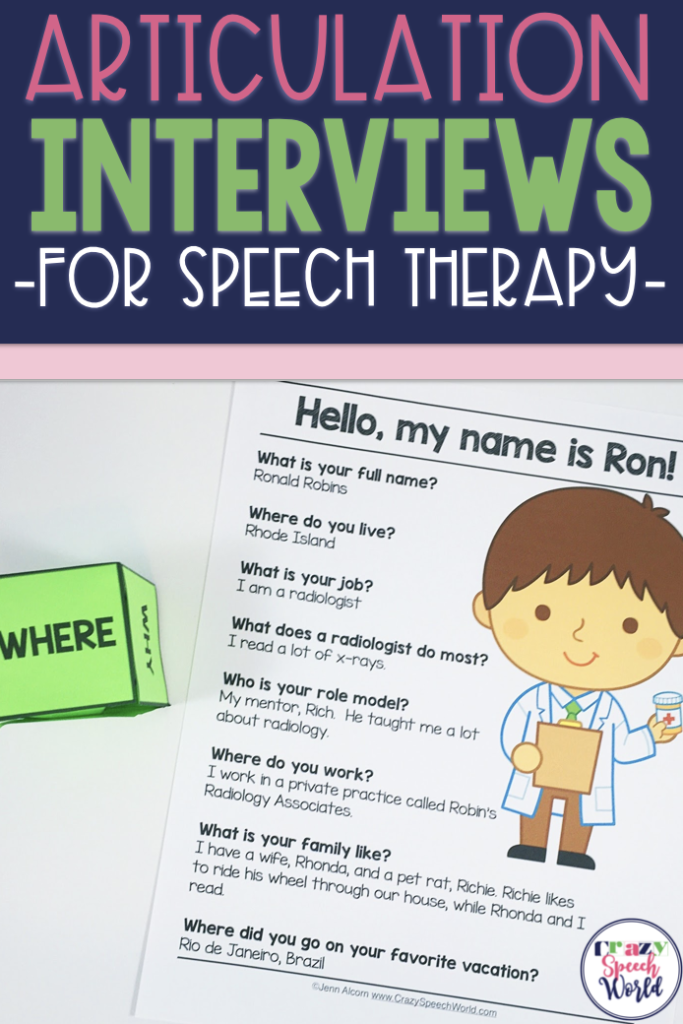 I'm supervising a practicum student this semester and one things we constantly talk about is how to meet each student's needs within a group therapy session.  I keep giving her my tips and tricks, but I also keep telling her that it's all in the planning, which you get better with the more you practice.  One of the biggest planning headaches can be those dreaded mixed groups.  Mixed groups are almost like a four letter word in the school SLP world.  But when you have great materials to plan with, mixed groups really aren't bad at all!
One of my favorite solutions has become this material I created last summer to target these groups in particular.  Centered around the theme of community helpers, Articulation Interviews is a unit that can work for both articulation and language, as well as fluency or voice.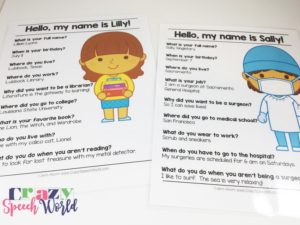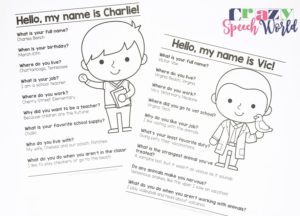 Included are fifteen interviews with various community helpers, both in color and b/w so that you can choose your prep!  The interviews feature various questions to each helper, with answers that are sound loaded with specific phonemes.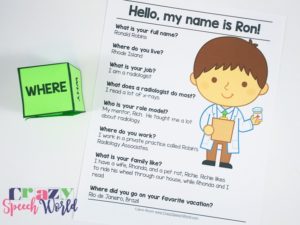 I also added a WH question cube to add a little fun spin to answering those questions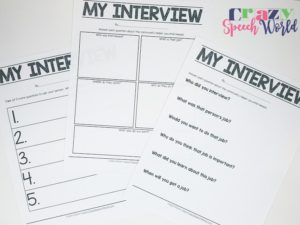 And there are three pages which allow students to record information from their pages or to interview each other, plus a page for designing your own community helper!
So how can you use these in your room?  I've got some ideas for you!
Give each student a page with their target sound and then add the included WH dice.  Each student can take turns rolling the dice and answering one of the questions that starts with that WH word.  Can they think of other questions to ask that start with that word too?
Pair the interviews with one of the writing pages to have students record their answers!  This would be a great in class activity that can be sent home for more practice!  This is also perfect for language skills, such as asking & answering questions and writing.
Use the 'Design your own Community Helper' page to have students come up with their own character!  Challenge them to use words related to their job that contain their target sound(s).
Give students the same sheets so they can interview each other.
Ask the same questions, but challenge your students to come up with different answers.
Expand the 'where' questions to include geography and find the locations on a map.  What other cities/states/colleges can they find with their sound?
Have students highlight their words and say each one 5 times.
I hope that you can add this to your toolbox to fight the fear of planning for mixed groups!
What are some of your favorite mixed group activities?