This post contains Amazon Affiliate links.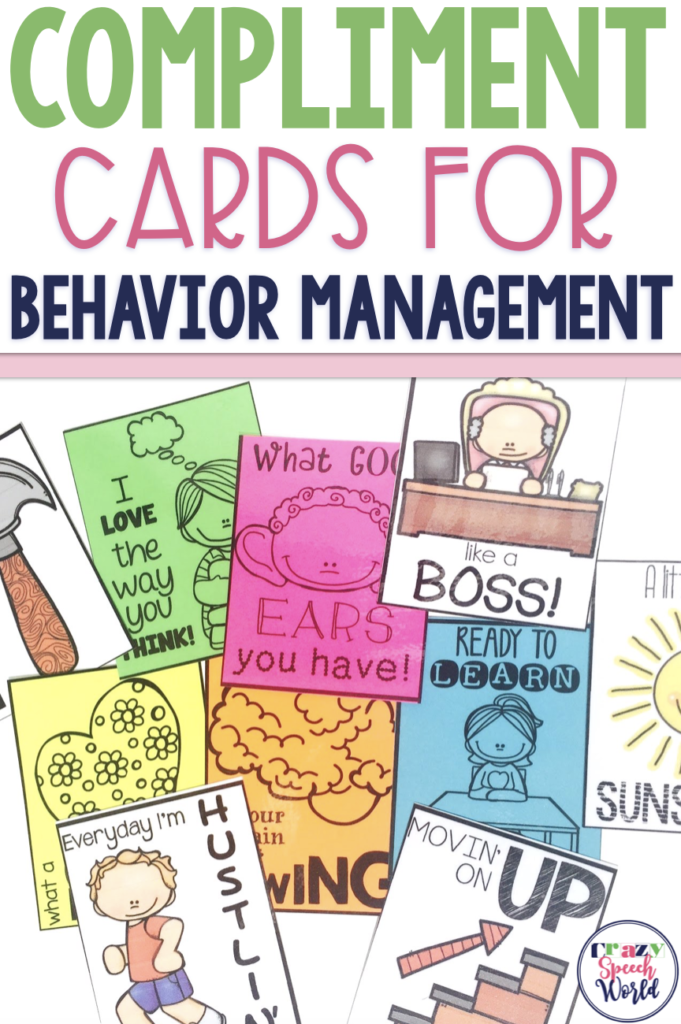 Last year, I heard a comment by a grade level teacher about this awesome positive behavior strategy she was using, called compliment cards.  And I thought, well that's a catchy little title, so I checked it out.  I was really intrigued by the idea and immediately knew it was something I wanted to adapt for my speech room.  Fast forward to current day, everyone and their sister seem to be talking about these all of sudden…well…I'm up and ready to rock-n-roll with this concept this year too!
Why?  Because my kids need love.  They need to feel good when things are hard.  I'm asking a lot of these little humans and we need to celebrate even the tiniest successes.  I was tired of seeing frustration on the faces of some of my students when they just couldn't get something.  Compliment cards allow us to celebrate and see the positive.  It's tangible without being a prize.  It's self confidence on a paper.  With the educational climate we are in and the level of rigor that is expected, we need this.  I need it as much as they do.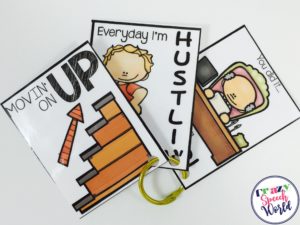 Each compliment card has a positive message for the student.  This helps them to feel good about the positive behavior they are displaying, encouraging them to continue to behave that way. The cards I created  come in full color (with a color background), color on a white background, and black/white only.  The b/w version is great for printing on brightly colored paper without using a bunch of ink!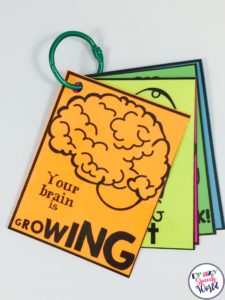 One easy way to store student cards is on a binder ring or a long chain.  You find both on Amazon, and binder rings are available just about anywhere.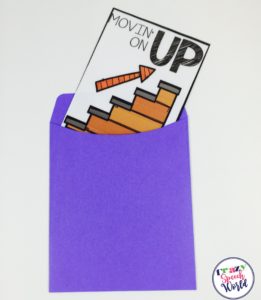 These are designed to also fit inside of a library pocket.  These can go on your wall, pocket chart, or in your student folders.  I'm doing a hybrid approach of putting the pockets on rings 🙂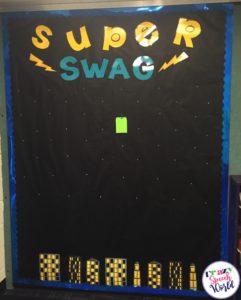 I made this area of my room for storing the cards…it's right next to my door, so easy access.  I used black paper and bulletin board trim to layout a space that is floor to ceiling and about 6 feet wide. Lucky for me, our wall is made out of material that I can use push pins!    I just staggered push pins, which they will hang the binder rings on.  Our school's theme is superheroes this year, so I went for the night sky look.  And our classroom expectations are hanging right next to this.
As far as storage for yourself, well, I'm just waiting to figure that one out.  Currently, they are binder ringed (that's a verb, right?) by type and thrown in a drawer…who knows how well that will go 🙂  I've seen lots of people choosing these types of drawer cabinets to organize, I might try this in the future.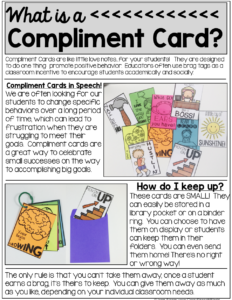 Ready for a freebie? I've created these information handouts for you and TWO exclusive cards, which are my favorite two of the bunch! You can download them HERE.
What behavior system do you use? Do you think your students could benefit from Compliment Cards ?