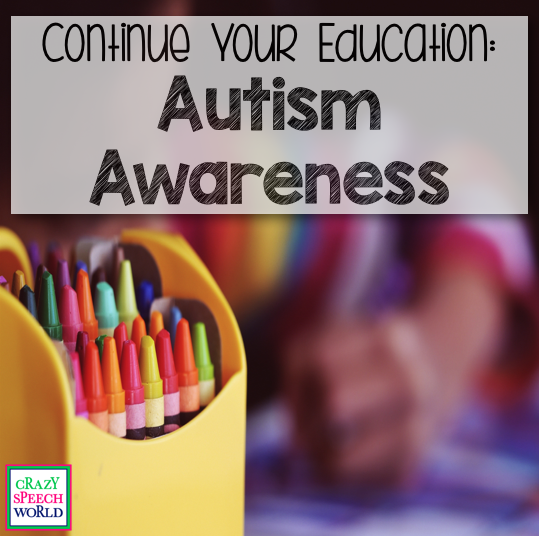 As you already know, April is Autism Awareness month.  When I reflect about what that means to me and what my friends with ASD need most, the biggest issue that I keep running into pops into my head.  Education.
Autism Spectrum Disorders affect 1 in 68 children.  That's quite a lot of kids.  If you work in an education setting, you are bound to know at least one child with ASD.  It's more like that you know several.  So then, how come so many people know so little about it?  How come so many people continue to educate these children using ineffective methods?  It's frustrating for all parties involved, I know.  But don't we owe it to them and their families to be prepared for them?   Simply put…absolutely.
Most often, it's a large part of our job to go forth and spread the word about how our teachers, administrators, and other educational professionals can best serve these children.  It's a big task.  So, how do we do that?  By educating ourselves.
There are TONS of continuing education courses that you can access to help you gain better knowledge and understanding…and let's face it, we always, always, always have more to learn about this topic.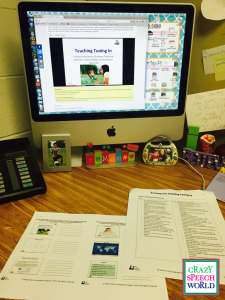 I was lucky enough to be able to check out one of Hanen's e-seminar regarding this very subject, called "Teaching Tuning In" which is all about how to help students on the spectrum with using Theory of Mind.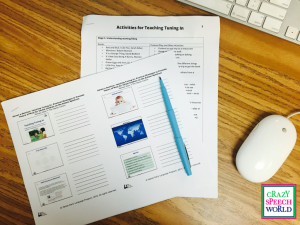 What I really love about this seminar is that is practical!  You walk away with activities you can use immediately and they are all research based!  You can use them in therapy and share them with parents and teachers.  The other part I love is that it's on demand, so you can watch it on your own time, stopping and starting when it's convenient for your schedule.  They provide handouts that you can download, as well as a printable list of activities for teaching.
What's even better is that YOU can win your own access to watch this course!  Yes!  One winner will be drawn via the rafflecopter below and get access to one of Hanen's e-seminars.  And, yes, these are for ASHA CEUs!  Woohoo!  Enter below and good luck 🙂