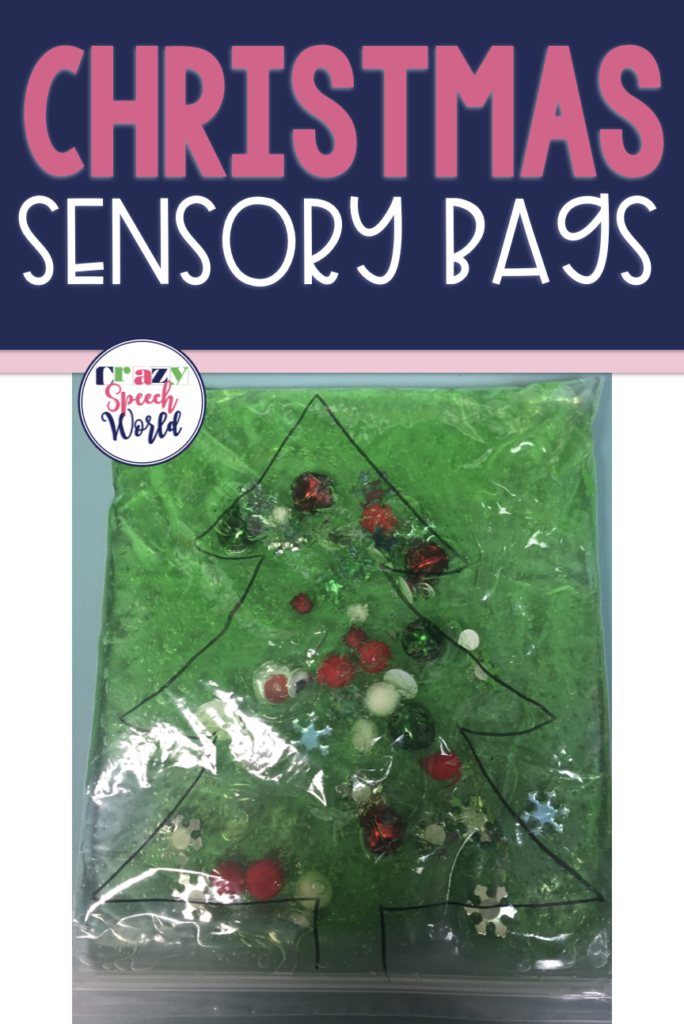 I found this great Pin last week and I knew I needed to make these for my PK students!  They were SO easy to make and it was such a fun activity for both speech and language students 🙂  Check it out…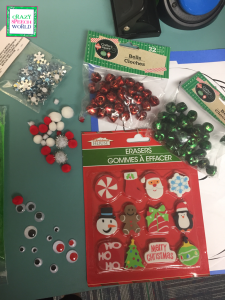 First, I went to the Dollar Store.  I grabbed lots of stuff to go inside, as you can see above.  I also got two bottles of clear hair gel.  It smelled surprisingly good.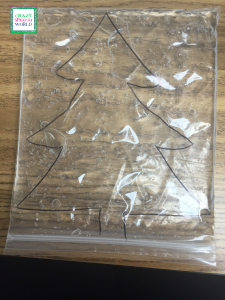 Then, I took two zipper bags (with no writing on them) and drew a Christmas tree on one and wreath on another, then filled them with the fruity tootie hair gel.  I also added about several drops of green food coloring.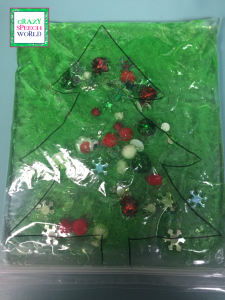 Then I stuck all those fun things inside…but I decided against the erasers.  I'm using those for bingo next week instead 😉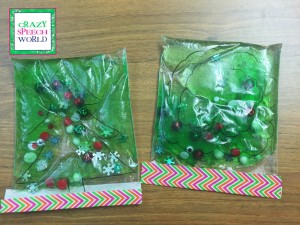 I sealed the bags with duct tape and then we used them on trays, just in case.  Because, preschool.
Y'all.  This is such a fun, stimulating activity for language and my PKs loved it.  I might have to make one of these for each holiday.  Or each week.  Whatever works.  What other sensory activities do your students like?