I've been crazy busy.  You know this time of year, right?  State testing, re-evals, meetings, observations, evaluations, blah, blah, blah.  Not exactly the fun stuff.  Speaking of state testing…do you have to administer or proctor?  Does it make you want to poke your eyes out?  Yeah, me too.  Anywho…while trying to find something quick to do with my Kinders this week, I decided to go with eggs.  Then I decided grass.  Then I combined an idea I have blogged about before, and a new idea.  Speech eggs…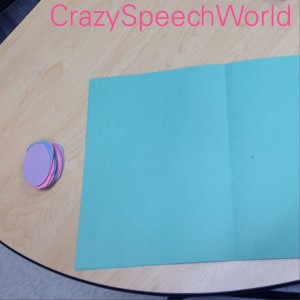 First, you need to cut some eggs…I used pink, purple, and blue contraction paper and the b&w eggs from my Easter clipart set.  You will also need some big sheets of green construction paper…I used 11×17, but I'm sure the 9×12 will work too.  You are going to fold it in half, so they need some space!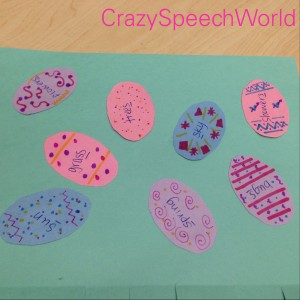 Then, we make the eggs!  The kids write their speech words on them, then decorate!  We glue them on the inside of the folded green piece.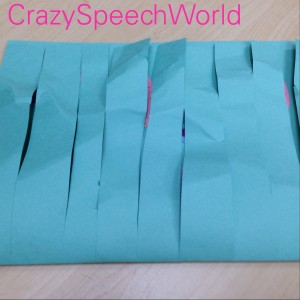 Then you cut strips on the second half of the green paper, and crumple it up…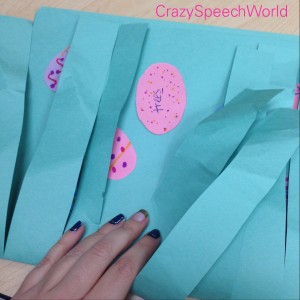 And then take a peek into the grass to find your speech eggs!  LOVE!  Homework for the week that is super cute!
Sound off….tell me what you think!