I am super stoked to be reviewing a cool new app from my friends at Smarty Ears AND giving away one copy!!  Woot!  Check it…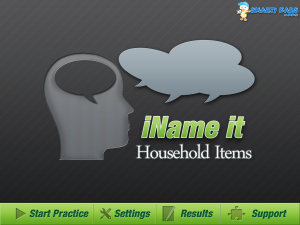 iName it: Household Items is designed for targeting functional items you would find within the home…and I find it to be a rather amazing app, unlike anything I have used from them before.  This app would be great for children OR adults.  You could use with a variety of populations, including those with aphasia, dementia, traumatic brain injury, language learning disabilities, second language learners, etc.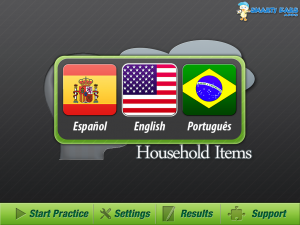 iName It also comes loaded for use with 3 languages:  English, Spanish, and Portuguese!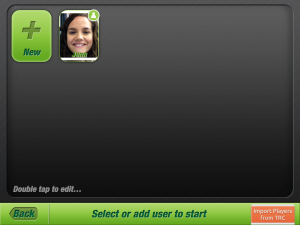 First thing you will do is create a user profile.  You can use your own pictures or avatars.  You can also import players from Therapy Report Center.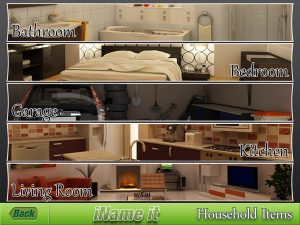 Then you will choose the room you want to target!  Five are available:  bathroom, bedroom, garage, kitchen, and living room.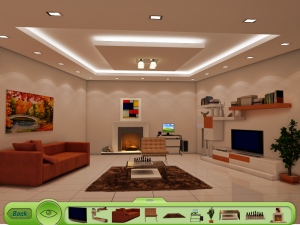 Once you select a room, you are taken there!  Check out how realistic these scenes are… so cool!  As you can see there are several items along the bottom of the screen for the user to locate and practice.
Once you select an object in the room, the room goes dim, and that item is highlighted.  You can mark correct if the user is able to identify and label the object by tapping the green check and move on to the next object.  If your client is needing additional cues, tap the blue button in the upper right corner.  There are 5 different levels of cuing.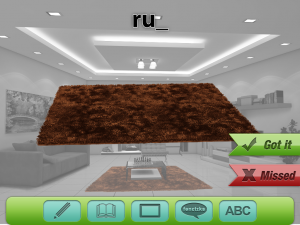 The pencil stands for word completion, it shows the first two letters of the word.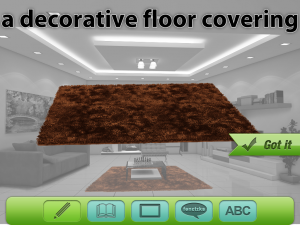 The open book shows/reads the items definition.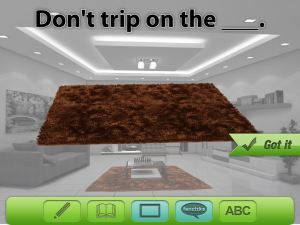 The box gives a sentence frame for the client to complete with the target word.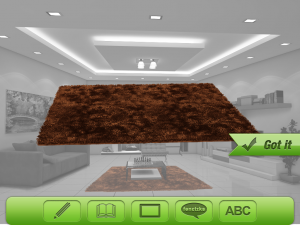 The next cue is a phonemic and the app gives the initial phoneme of the target.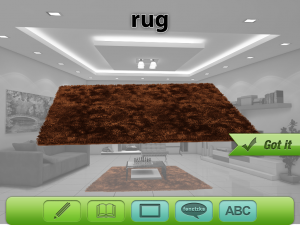 And last, the ABC button reads and displays the object's name.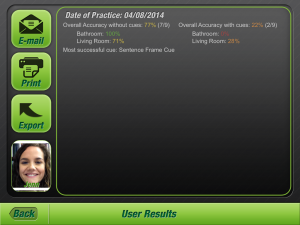 The app keeps really good data, including which cues were most successful!  That is so helpful!  Results can be emailed, printed, or exported to share with others.
Overall, I am loving this app!  I think it is great for working on functional vocabulary with a variety of client populations and can meet many needs!  The data collection is really useful, I love how it is broken down so you can really see what is helping your client.  The graphics are very well done, I like that the rooms are very realistic looking.
You can find iName It in iTunes for $14.99 OR you can enter to win a free copy below!  Good Luck!