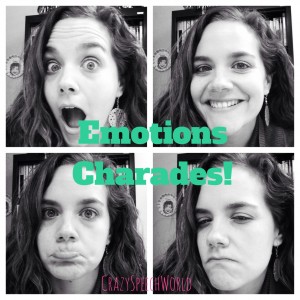 I was pretty stoked that the Monday we came back from spring break, my intern was scheduled to be with me.  <insert sigh of relief here>.  AND, she came up with a fabulous activity for our social skills group and I wanted to share some with you, plus my spinoff!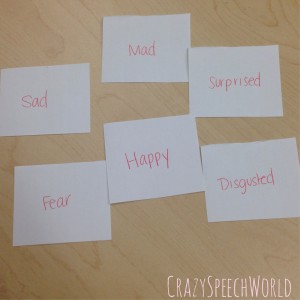 First, she had emotions on different cards.  I suggested the 6 basic emotions to start:  sad, happy, anger, surprise, fear, and disgust.  She also had some others, like tired and shy.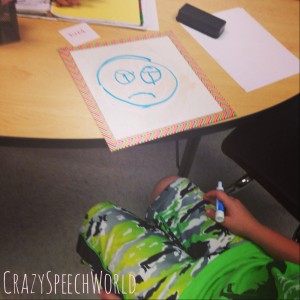 Then she practiced the emotion with the student and then they drew it.  They talked about what could make you feel that way, and specific experiences of seeing other people feel those emotions too.  After they reviewed each one, they played charades!  It was awesome because there were so many opportunities to practice the facial expressions PLUS body language.
I am following up next week by having them create picture collages of themselves with each emotion, like the one at the top of this post.  My kids love taking pictures of themselves with the iPad!!  Woot!
Do you play charades with social skills?