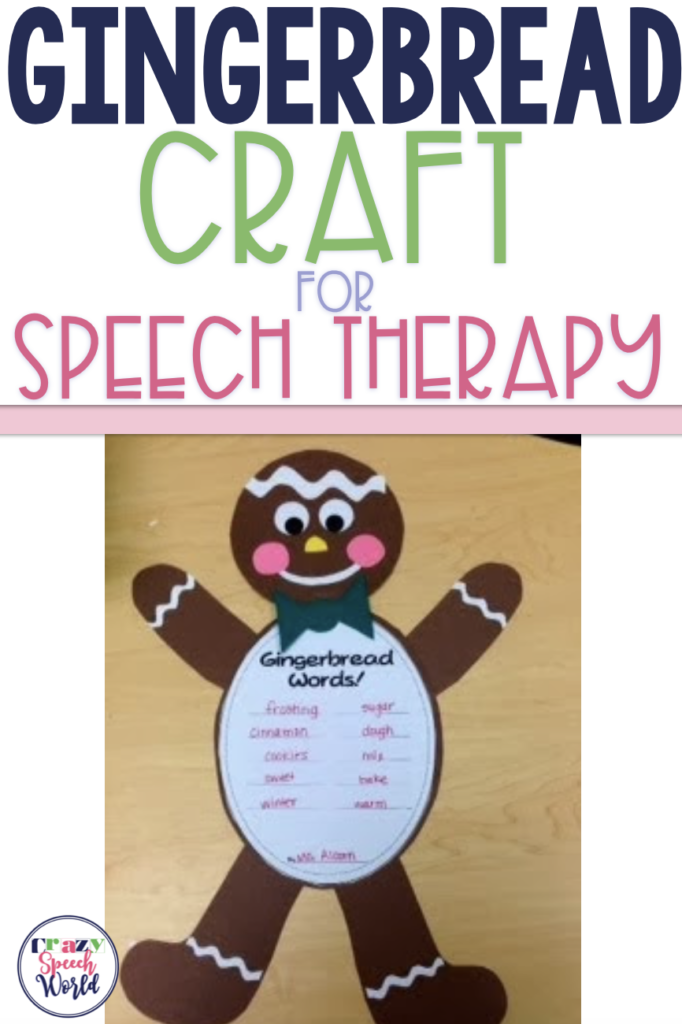 It's time for another fun craftivity!  December starts next week (OMG) and that will bring the gingerbread theme into my room, so I just had to come up with something for this one!  I did this craft last year with my kids, but I want to spice it up a bit this round…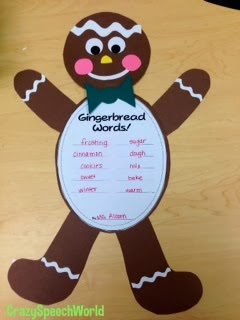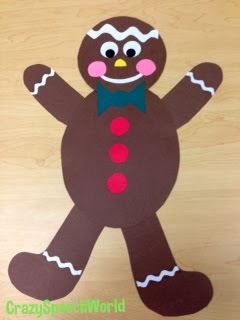 How cute are these guys?  I included more options in this one,  because you can choose to use the included writing activities OR you can just make the gingerbread.
I also have some that use a rectangular body!  Who doesn't love options?  There are 7 different activities included:
"Gingerbread Words" Student Page is great for targeting vocabulary or articulation.
"Cookie Recipe" Student Page can be used to write recipes for favorite kinds of cookies or creating your own!
Describing Web Student Page (page 10) includes 7 circles for writing describing words about the gingerbread.
Blank Drawing Student Pages (oval and rectangular) are for younger or lower level students to draw a picture about a story they have read or a picture to tell a story about their gingerbread!
"My Gingerbread Story" Student Page is perfect for your older students to retell or create their own story about a gingerbread!
Writing & Drawing Student Page combines drawing and writing for your students' creative stories!