I could spend lots of time focusing on all of the annoying things about being a school SLP.  It's certainly not glamorous….I complete a ridiculous amount of paperwork,  I schedule and attend endless meetings, the planning and re-planning, the worrying, the failed sessions spent coaxing a child from under the table, the less than stellar paycheck…all reasons to be miserable.  But I'm not.  Sure, some days are rough.  I am, in fact, human (surprise!).    When people ask me why I do it, I have a pretty easy answer:  the kids.  And when I need a reminder…this is where I go…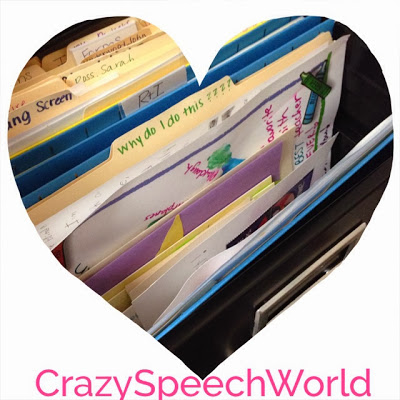 I keep a file in my cabinet labeled "Why do I do this????".    Why?  At the end of some of those crazy days, I need a little reminder.  Or sometimes I just need a pick-me-up, so I whip out this ever growing folder.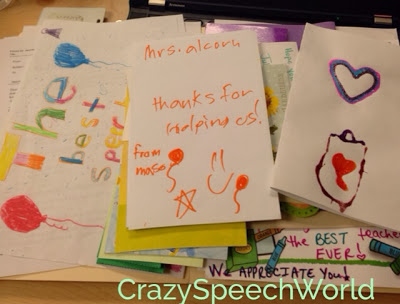 Inside it is filled with all these love notes from my students, my co-workers, and parents from the past few years.  These kids are why I do it.  Cause I do make a difference for them.  And that is an incredible blessing.
Happy Thanksgiving.