This post contains Amazon Affiliate links.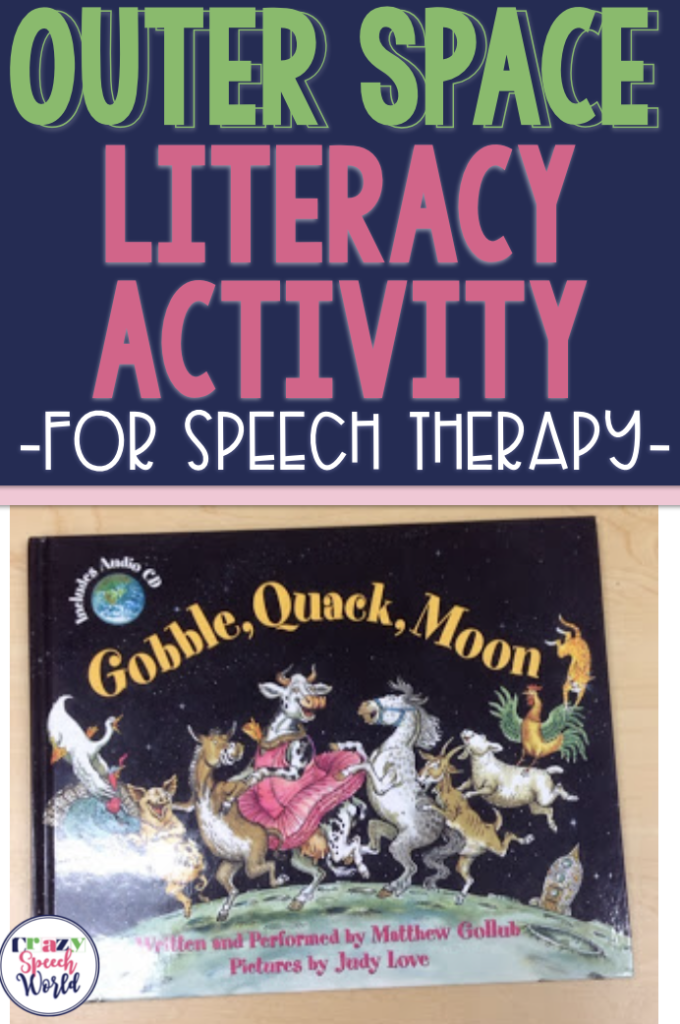 So the past couple of weeks I have been consumed with all things outer space…and when I was trying to figure out what book to use, I started going through my book baskets and found an oldie but goodie…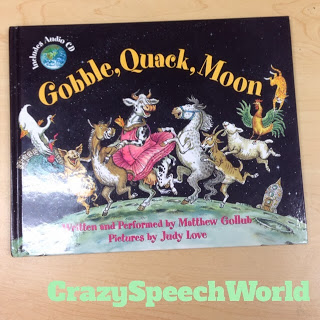 Gobble, Quack, Moon is a super cute book by Matthew Gollub…and this one just happens to be signed by the author!  This came from the fantabulous collection I inherited from my mom's classroom and is a story about some farm animals who build a rocketship to go dance on the moon.  That's my kinda dance party!
So when I was brainstorming what we could do to pair with this story, I thought that I should definitely let the kids make their own rockets!  This group is really working on using and understanding WH question words, so that is what I decided to target.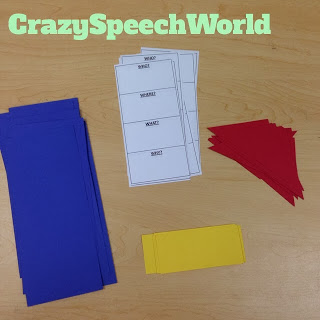 I printed a 4 box column labeled with WHO, WHAT, WHERE, and WHY.  I also cut blue rectangles, yellow small rectangles, and red triangles for the rocket.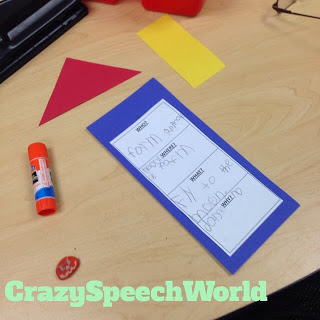 First thing we did was talk about the WH question words and how we could ask/answer questions about the story using those words.  This pairs really well with the Story Grammar Marker (more on that later!).  Then the kids glued the WH paper to the blue rectangle.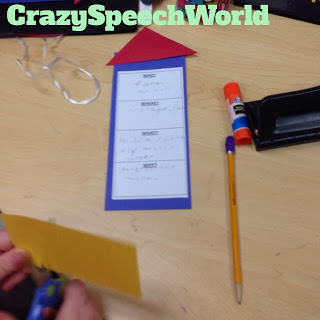 Then they glued the red triangle to the top.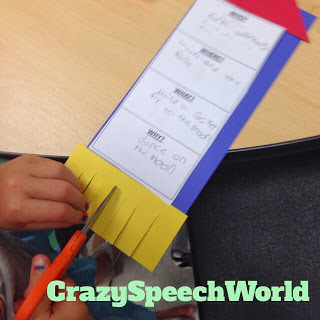 Last we cut some fringe on the bottom of the rocket for fun!
These turned out to be a great activity for working on story comprehension and using the WH words!  The kids took it home to share with their parents for a carryover activity!