Did you miss the $1 dry erase pockets at Target?  Yeah, me too.  I kept seeing instagram after instagram of super happy SLPs and teachers grabbing those things and in my 57 trips to Target, I never got lucky.  Not once.  So, I took it upon myself to make some like I had seen on Pinterest…and I happen to think mine are much prettier 🙂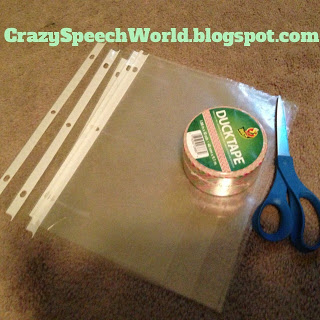 First you need page protectors.  I happen to have tons of these.  I am not even sure why I have so many…I must have found a really good deal somewhere or something and bought a kajillion!  Speaking of having tons of something…Duck tape is something else you need and I just have a few rolls lying around.  You also need scissors.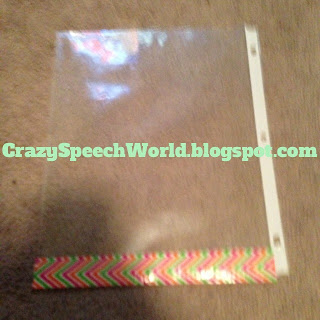 Next you will tape all the edges EXCEPT the opening.  Duh, right?  Well this brainiac got a little crazy and taped one shut.  Oopsie.  I found that if I laid the tape sticky side up, then placed the page halfway on and folded the tape over, it worked best.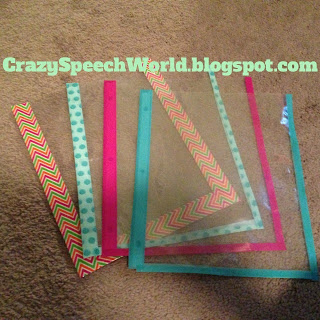 Once you are finished, you have something that looks like this!  Cute huh?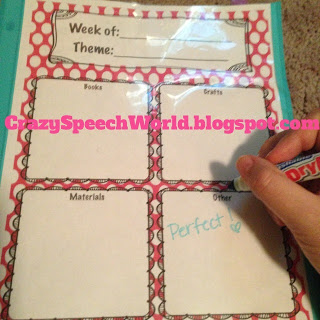 And I practiced on one of the pages from my new planner and it worked perfect!
Have you ever made these before?  Think you could use them in your speech room?