When I was brainstorming ideas for the end of the year, I wanted to create something for my kids and came up with an idea for speechie memory books!  You see tons of these for classrooms, but none specifically for speech…until now!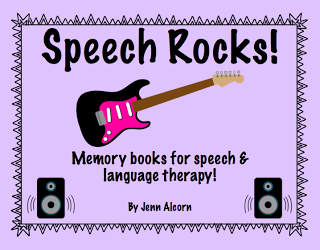 I went with the very cool rockstar theme for this…mostly because I am always telling my kids they are rockstars 🙂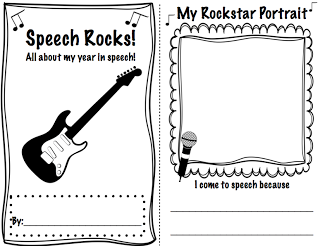 The pages are split into halves for each page of the book you will make.  There are 5 full pages with two activities on each.  Students will either draw or write their answers on each, then you will cut down the middle line of each page to staple the half pages together to make a book.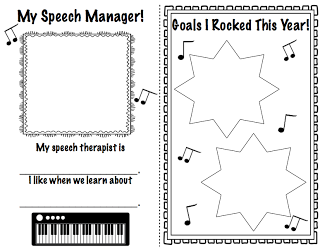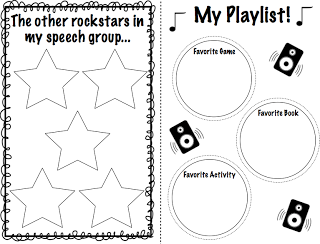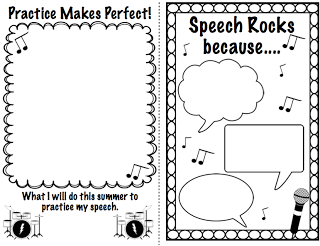 They get to write about what they like, learned, and how they met goals.  I wanted to include pages which can help them reflect on the year and what they liked or didn't.  I think this will help me to learn what I can do better too.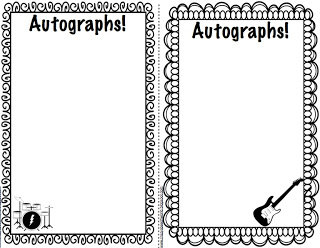 Oh AND there is a color version!  You can use whichever is easiest for you (I know most of us are running low on color ink now :)).
You can find this download in my TPT Store!  I hope you like it 🙂
You can enter to win a copy via Rafflecopter below…good luck!