Recently I was asked about reviewing an app by UK based company, Therapy Box.  I got the opportunity to use Sort This Out Pack (STOP) and I am gonna share it with you today!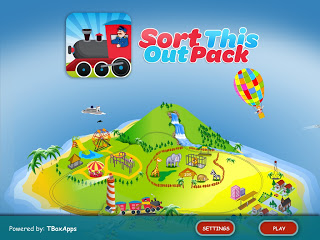 Sort This Out Pack is designed to target categorization of 22 different categories and 12 items for each.  It is based on a train theme, so many of the little guys are really into it!  From the main screen, you can either choose your Settings or start the game by pressing Play.

 In the Settings menu, you have several options, which is how you set the app up for play.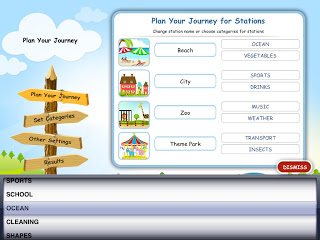 When you are in the Plan Your Journey section, you can change choose the categories that will be targeted by tapping and scrolling through the options.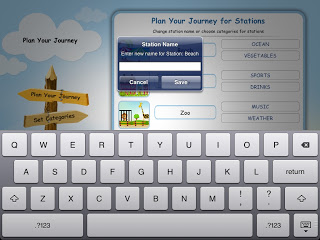 You can also change the train station names…I never did this, but you could get creative with it!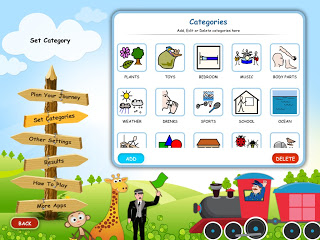 Under Set Categories, all of the available categories are displayed, you can Add or Delete categories from here.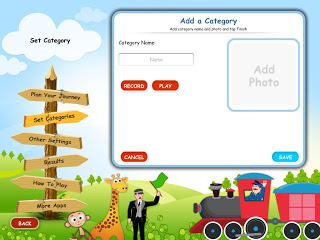 I really love that you can add your own categories!  You can take a picture or access your photos on your iPad (depending on your model).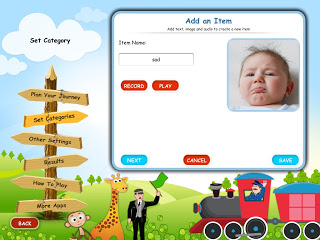 I decided to create a category for emotions for some of my little ones who are also working on social skills goals.  You can add your picture and record the word.

 Then add pictures to the category label!  It took me about 5 minutes to create this one, with pictures and audio for each one!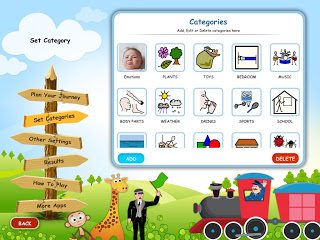 Once you create a custom category, it joins the others in the Categories menu!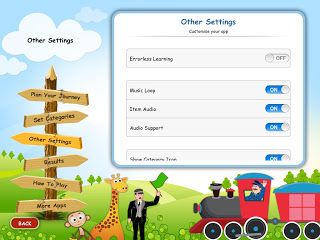 Other Settings in the app include:
Errorless Learning on/off
Music on/off
Item Audio on/off
Audio Support on/off
Show Category Category Icon on/off
Display Settings:  Image Only, Text Only, and Image & Text Only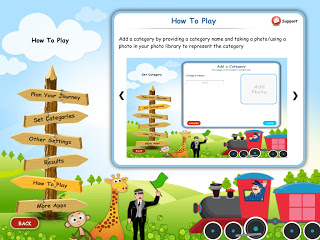 The How To Play option gives you a written and picture guide to using the app.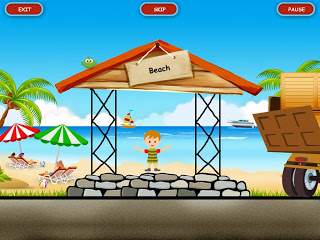 Once all your settings are done, you are ready to play!  For each station, there is a scene where a dump truck comes and unloads 8 cargo boxes. The cargo boxes contain the items to be sorted.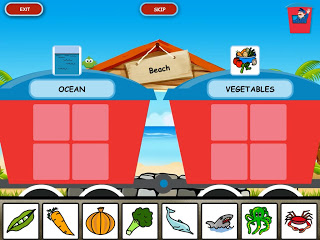 Then the train pulls up!  The animations in this app are really cute and my kiddos loved it!  There will be two train cars with the categories that the student will be sorting items to.  For non readers, they can touch the picture icons to hear the word (if you have chosen this in your options).  You always have the option to Exit or Skip at the top of the screen.  The conductor will also repeat the instructions if you tap on him again in the upper right corner.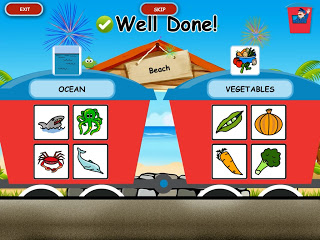 Once all items are sorted correctly, there are fireworks and audio reinforcement, then the train leaves and the student is taken to the next station (a different scene).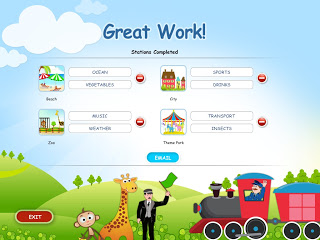 In the Results section, you can see which stations have been completed.  There is no real data collection in the app for accuracy.
Overall, here's what I love:
The train theme is really cute!  I love the graphics & animations, I think it is just enough so that it is not distracting, but more motivating for my students.
Categorization is a goal I always need materials for, so this is a relevant therapy tool.
The Customization that is available in this app is awesome…I love that I can add my own pictures and categories!
What I would like to see in an update:
A multiplayer option…I am usually working with multiple students, so having the ability to switch players would be great.
Data collection…a simple correct/incorrect button to track accuracy and progress over time would be great!  The current Results data (based on completion) is not really valuable for me.
Sort This Out Pack is currently available in iTunes for $13.99