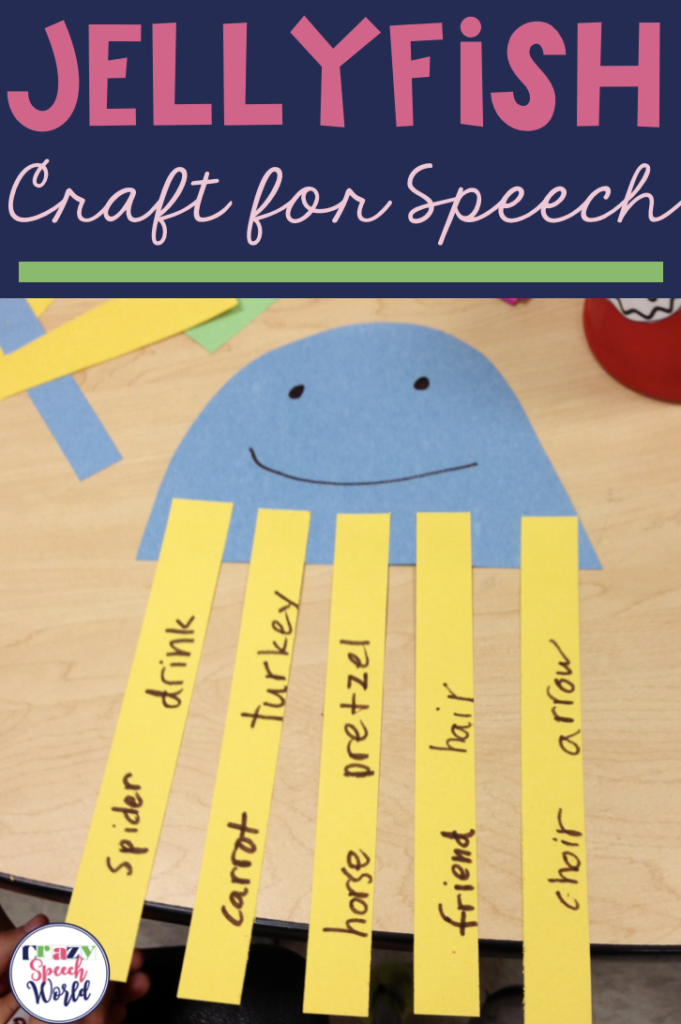 We did this one last week, but my life got so crazy since that I haven't had time to share.  Only 4 more days of school left…I can't believe it!  And..I can't WAIT 🙂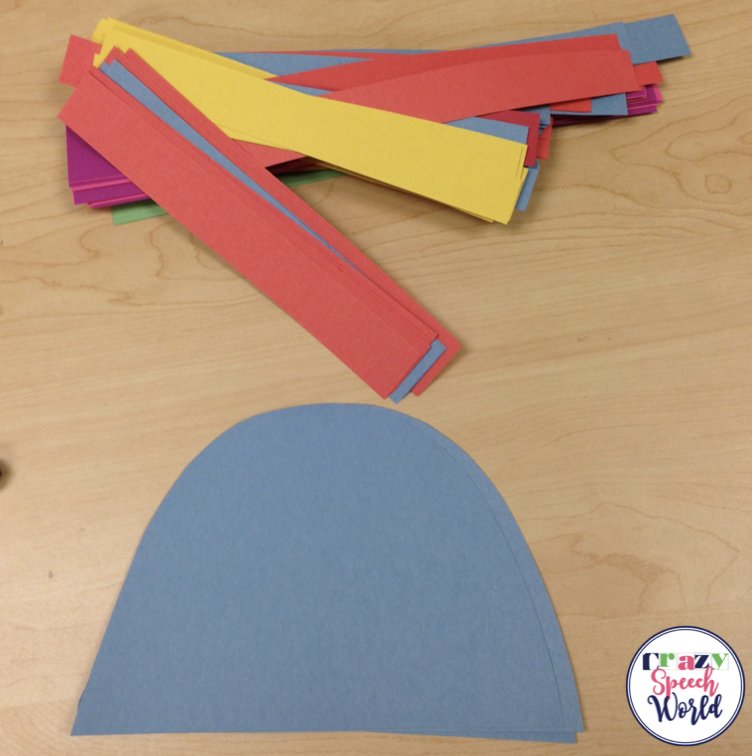 To make our jellyfish, I cut some blue half circle-ish shapes.  It was a freehand job…no templates required 🙂  Plus a ton of different color paper strips.  I just used what I had around leftover.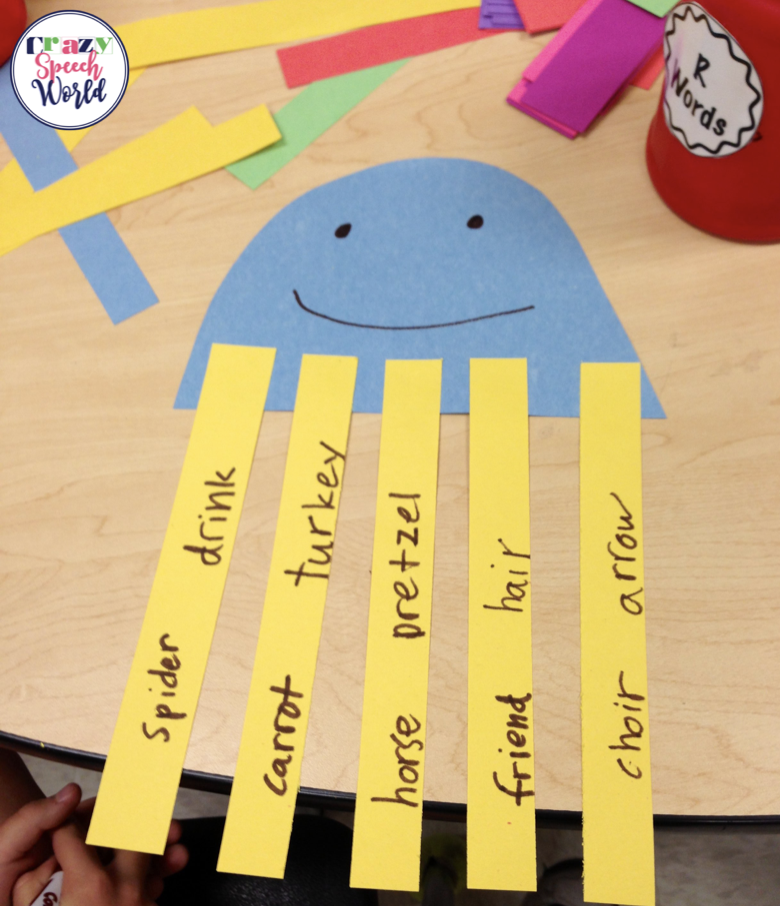 Then the kiddos glued strips to the jelly head and wrote words on them.  Super easy and quick.  We even had some in competition to see how many speech words they could fit on the 'tentacles'.  I call that a win for Ms. Alcorn 🙂  They took them home for practice!
Any jellies swimming in your speech waters?  What fun crafts are you doing to close out your year?
On another note….Make sure you are a fan of my Facebook page!