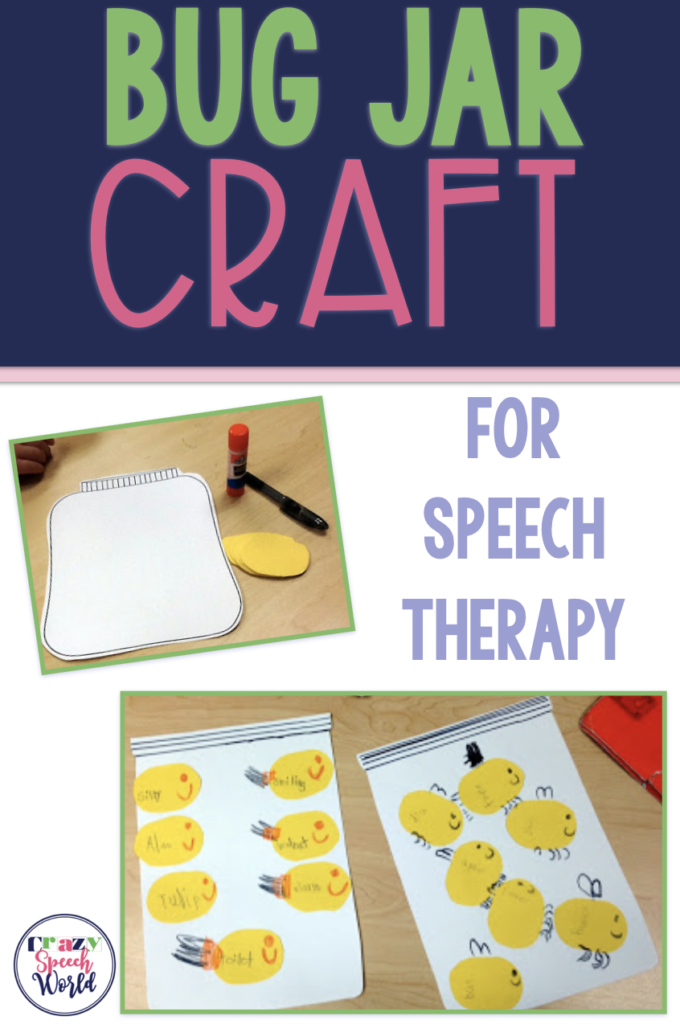 I felt like I was running behind all week, so I am just now able to share the craftivity we did in my room!  I told yall yesterday that we did a camping/forest theme and the kids really had a good time with it.  We read the book Bear's New Friend and used my book companion activities, worked on the Camping With Questions download, and caught some speech fireflies!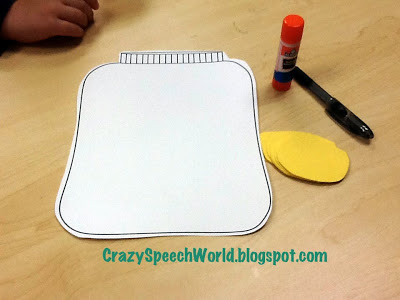 First, I found a jar template, which you can grab HERE.  I copied it to white construction paper, but you could easily just use copy paper.  I like the thickness of construction paper with these types of activities.  I also cut some yellow circle/oval/bug shapes…no template here, just freehand something!  You also need glue and markers/pens/crayons/pencils/etc.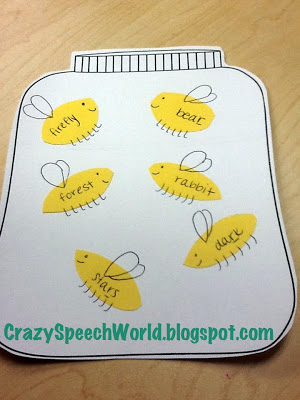 Then we wrote words on the bugs, glued them in the jar, and decorated!  For the most part we caught articulation bugs, but with some of my other groups we caught parts of speech and vocabulary 🙂  I have to tell you, I have some really creative kids….they made bugs with jet packs, some made them into bumble bees, and others had pirate bugs.  They were so cute!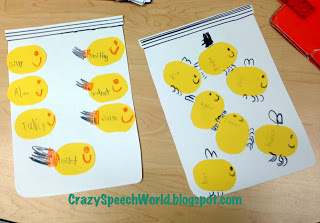 I also made a bigger version, without the template and bigger bugs, for my PK and Kinder friends.
What do you think?