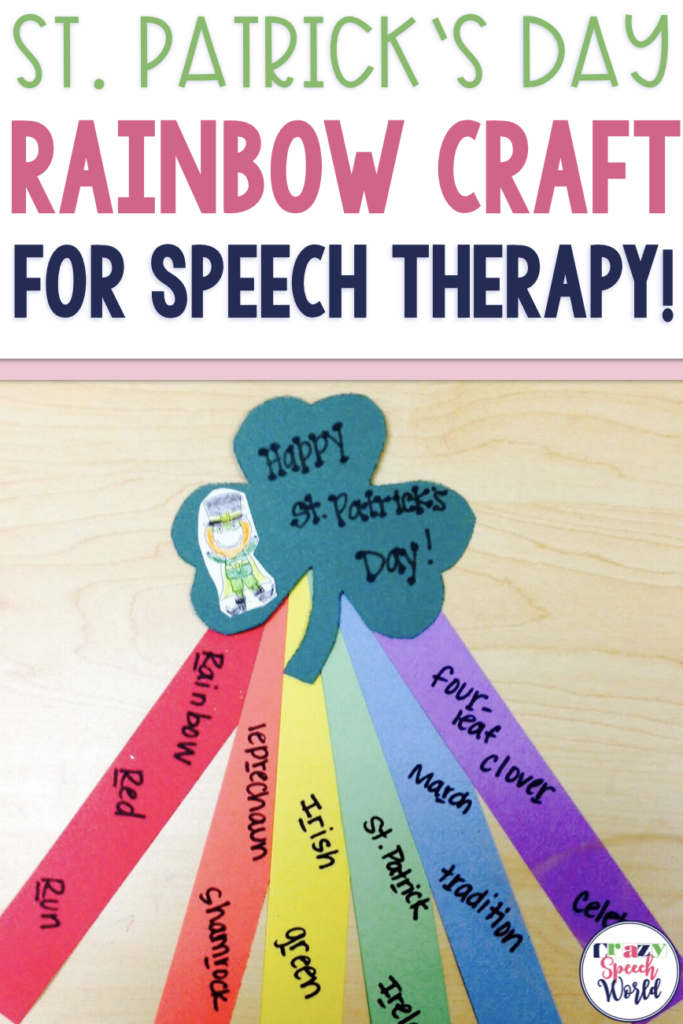 I had such good plans for this week…then I lost my voice.  Wah.  Can't speech 'em with no speech!  I was home today on self imposed vocal rest, but hoping to be back in the game tomorrow.  I am gonna go ahead and share my fun St. Patrick's Day craftivity anyway!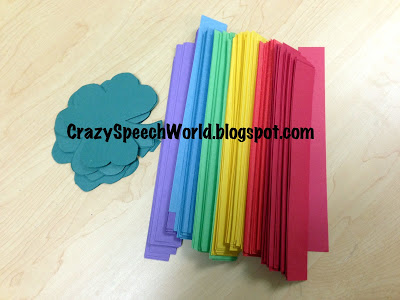 I have done the good ol' pot of gold a few times, so I decided to go the rainbow route this year.  You will need strips of paper in the colors of the rainbow and some clovers.  I chose a dark green, but you could do anything!  I had a clover pattern from who knows where in my stuff, but you can find one HERE.  I wish I had done 4 leaf clovers instead of 3!
Then, write speech words on the rainbow strips, and glue to the clover, like a fan.  We brainstormed St. Patrick's day vocabulary in some of my language groups, so we will be using those word webs in my speech groups to find vocabulary words with their speech sounds.  I also added the Super Leprechaun, in mini form! I just printed a full page of them and cut one out for each student.  Unfortunately, I can't share that with you guys because of terms of use rules, but you can find him over at Scrappin Doodles!
I hope that gives you a new idea for celebrating St. Patrick's day, speechie style!  Leave me a comment and let me know what crafts you are up to in your speech room this week!