I am back with an app review & giveaway from Mobile Education Store!  You know I am a huge fan of Kyle's apps and this one, Speech Journal, is no exception.  I actually won this app in code drop last summer, and I love it! There are so many uses!  Check it out…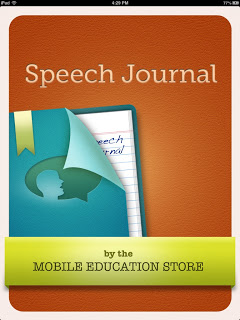 Speech Journal is a super easy to use app for iPad that allows you to make recordings paired with your own pictures…like a journal, but better!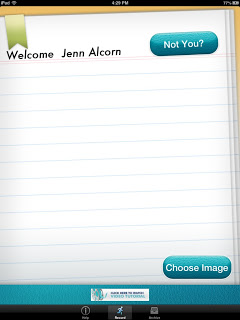 When you start up Speech Journal, your are greeted by a familiar welcome screen if you own other MES apps.  You choose your user here, as well as your other settings.  Also, you will see at the bottom there is a link to watch a video tutorial.  I always recommend watching these before you start using an app.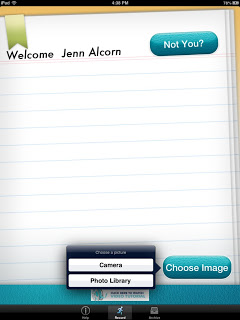 Once you have chosen a profile, you will choose an image.  You can opt to use a photo from your library or take one with your iPad camera.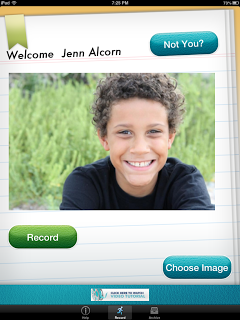 Then you record…not too hard right?  (p.s.  Isn't my model adorable?  I might be partial :))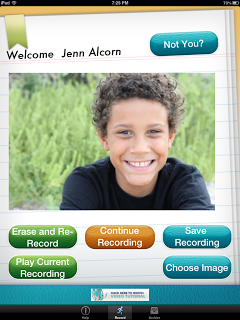 Once you are finished recording, this menu pops up.  As you can see, there are options to continue, save, erase & re-record, play current recording, or choose another image.  Once you finish with all of you pictures and recordings, you can play a slideshow!  It is really cool!  They are all saved in the user profile under archive for easy access and progress monitoring.

I can think of many different skills to target using this app…
sequencing
narratives
syntax
social stories
schedules
language samples
articulation/fluency/voice carryover
The list goes on and on!  I really can't think of any way to improve this app, I really like it the way it is. No frills and good for what it does.  You can find Speech Journal for only $1.99 in the iTunes Store…but you can also win a copy here!  Enter via the Rafflecopter below and good luck!

a Rafflecopter giveaway