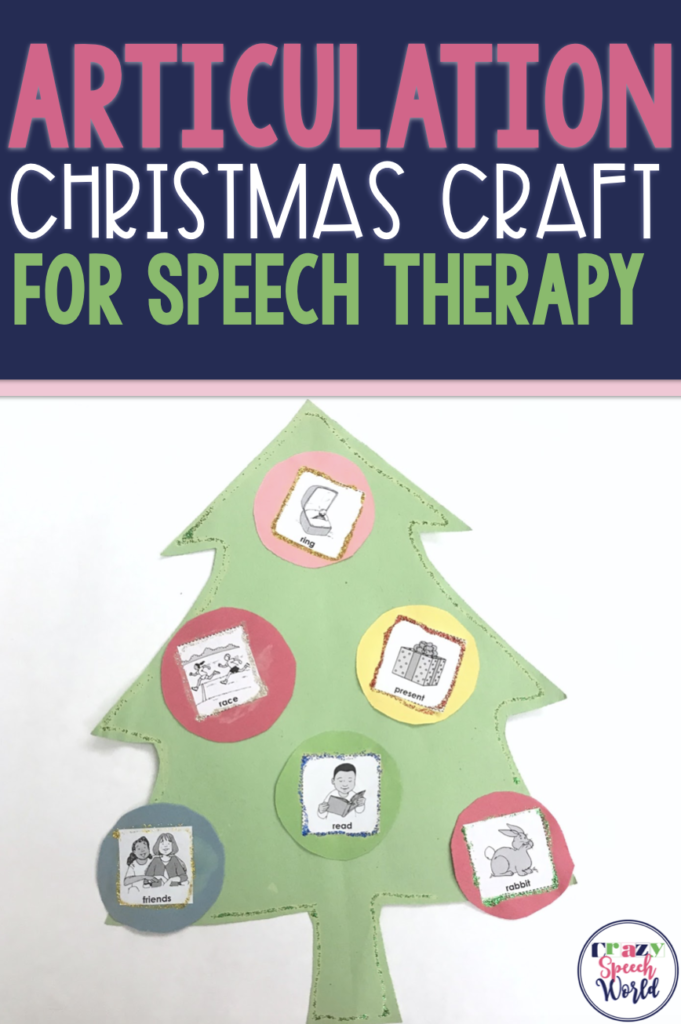 This week, I'm just trying to make it.  These kids are wearing me out…they are ready for break and so am I.  I'm going with fun and easy, and my craftivity is just that!  Speechy Trees!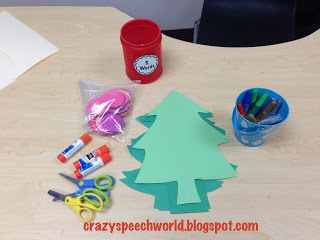 These are super easy and fun.  All you need is glue, construction paper, and any fun decorations you might have hanging around.  I broke out the glitter glue…this was the best reaction I have gotten in a while.  Who doesn't love glitter?!  First, I have the kids make ornaments with their speech words.  I let them choose whether they will glue the picture on the ornament or write the word themselves.  They practice each word they choose at their level, then glue to the ornaments (or write).  Once they have their ornaments ready, they get to glue it on their tree.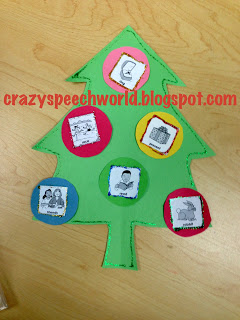 Then they can decorate!  You could use glitter, stickers, markers, pom poms…you get the idea.  This is the only shot I got today…but I will add more as the week goes on!  Some of them were very colorful 😉  Then they can take it home and practice the words!
I hope this gives you another idea for something fun to do this week… 4 more days 🙂