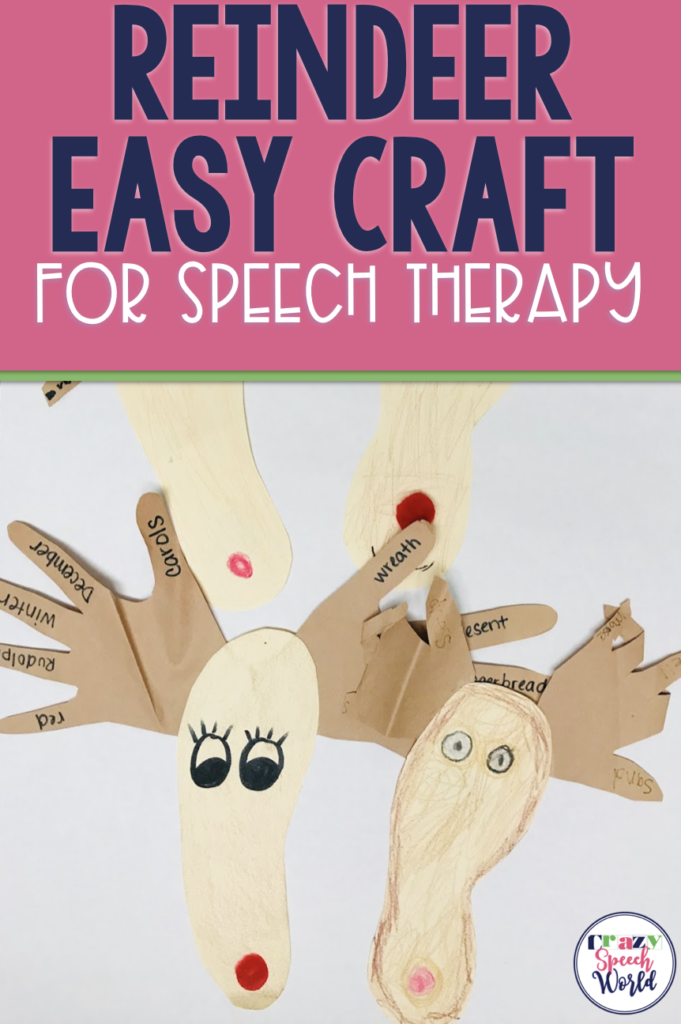 I started making these with my kids about 2 years ago, and the idea probably isn't mine, but I have no idea where I got it.  The important thing is that it is adorable and fun and the kids love it!  Introducing….Speech-deer!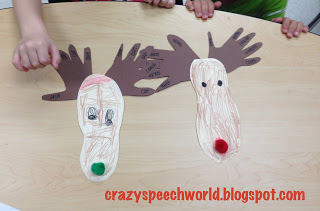 How cute is this?!  All you need are brown & sand colored construction paper!  Well….unless you have a craft box that happens to have pompoms, then you can add those for noses like I did 🙂
First, I have the kids trace their hands, then I trace one of their feet…shoes on folks!  I love them, but I am not smelling any of my students' toes!  I actually ended up using old manilla folders today for the head instead of sand colored construction paper, which made the reindeer more sturdy.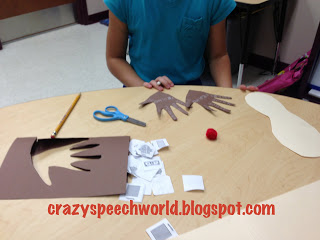 Then, they cut out their pieces (Hey extra fine motor practice!), write speech words on the 'antlers', and glue the antlers to the head.  The kids can give their reindeer a face and add whatever accessories you might have lying around.  I am drilling with each student while they do this activity.  They LOVED it!  And…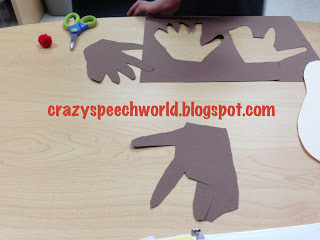 We only lost one finger 🙂  "Ms. Alcorn, I cut off my finger!!!"  Rest assured, it was the paper version.  I told him it looked like the ASL sign for 'I love you' and his reindeer was pretty special 🙂
What do you think?  Any Speech-deer in your room this season?