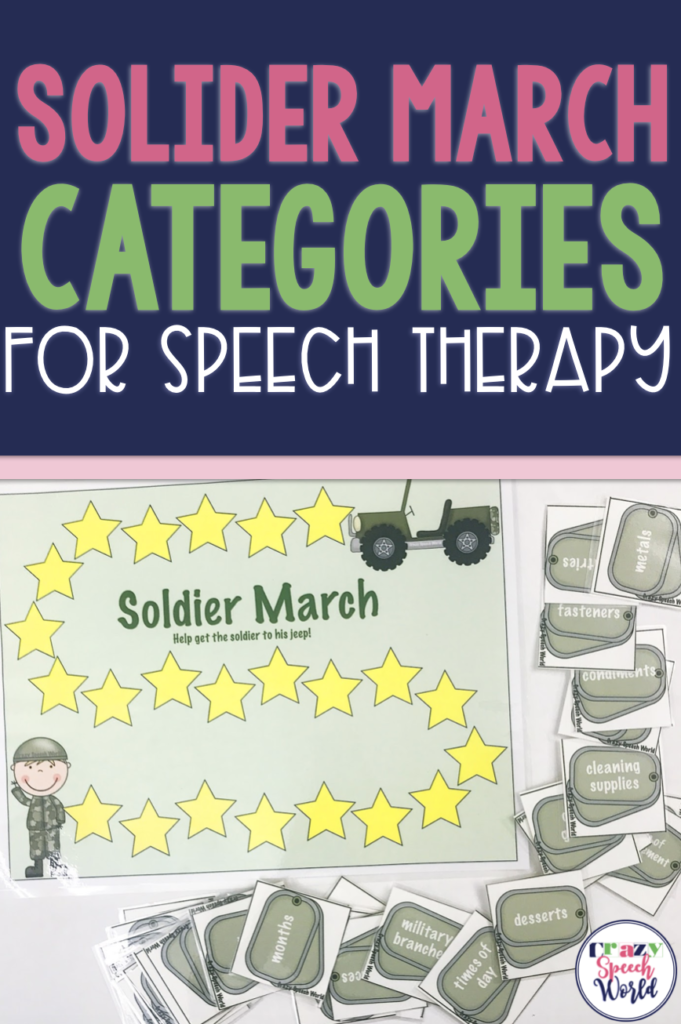 In case you hadn't seen my Listening Lieutenants or Grammar Army posts yet, I am doing a military theme this week since Veterans Day is on Sunday. I can't wait for my kids to use this stuff! I needed one more thing, so I made a new download and am sharing this freebie you guys today!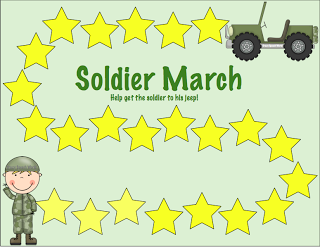 The first part is an open ended game board, which you can use for any target!  I will probably use this with artic kids one of their two days and with some of the cards I created with the other downloads.


Also, I made these category dog tags.  There are 20 that are primary level categories and 20 that are intermediate level.
You can download this freebie HERE!
I hope you like it!  Don't forget to leave me a comment if you grab it 🙂  Happy Monday!!!