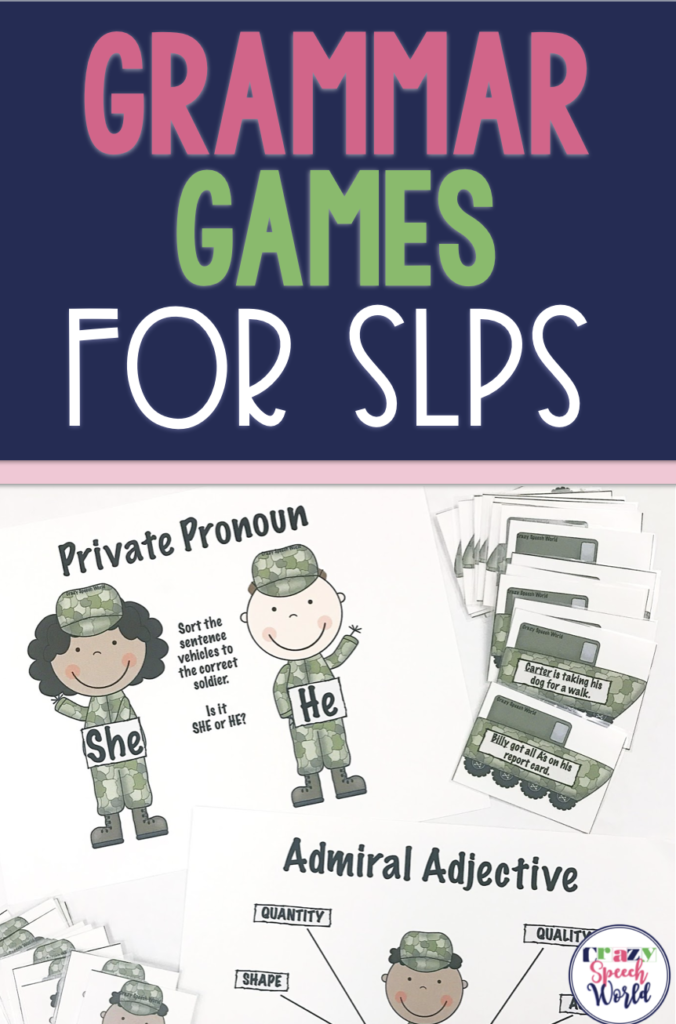 Well I know my fellow bloggers have already started getting you guys prepared for Thanksgiving with TONS of awesome downloads…I was lucky enough to snag one of Jenna's Thanksgiving Language downloads, which I am excited to use!  BUT, I have a week in November that has nothing to do with turkeys or food.  Veterans Day is November 11th and I have a week of activities dedicated to this holiday.  Where I live, there are many military families and I like spending the time to focus on who Veterans are and what they have done for us.  My students who have parents in the service always feel so proud to share with me about what mom or dad do.  Such a special topic <3
So keeping that in mind, I also have some of those same little boogers struggling with grammar!  So I created some fun themed grammar downloads just for them…
Included in this download are 3 activities to target some of those skills…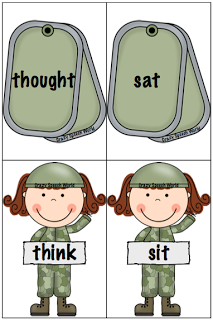 First up, irregular past tense verbs.  I know for sure that I am not the only one out in speechy land who has kiddos with these goals.  I made a card game that you can play like memory or go fish, just by matching the present to the past tense.  There are 26 pairs…that's 52 cards!  You could also just do a matching game or drill using one set.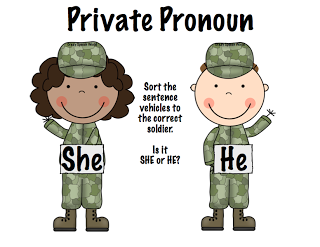 Next, pronouns.  I have one little guy who just cannot get his HE vs. SHE right, so I made this just for him.  He is able to do it correct when looking at pictures, but without them is where we need to practice.  There is the sorting mat you see above, which can be used to help with some cuing.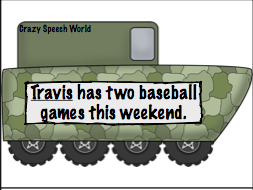 Then I made the sentences to sort (on the very cool military vehicle for which I do not know the name).  The underlined word must be replaced with either 'he' or 'she'.  There are 9 cards for both pronouns…18 cards all together.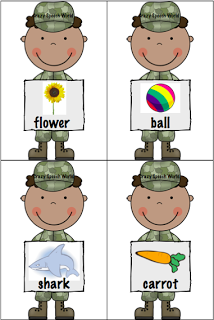 Last, I did an adjective activity.  Each soldier is holding a box with a noun…I included the pictures to help this time!  You can have students use one word to describe, use adjective+noun in sentences, or play a guessing game by having the students describe with as many adjectives as they can until the rest of the group guesses the word!  Lots of versatility here 🙂
For some extra support, I included this visual that can help students come up with more adjectives.
This activities pack in available in my TPT store.
What do you think?  How do you honor our veterans in your speech room?