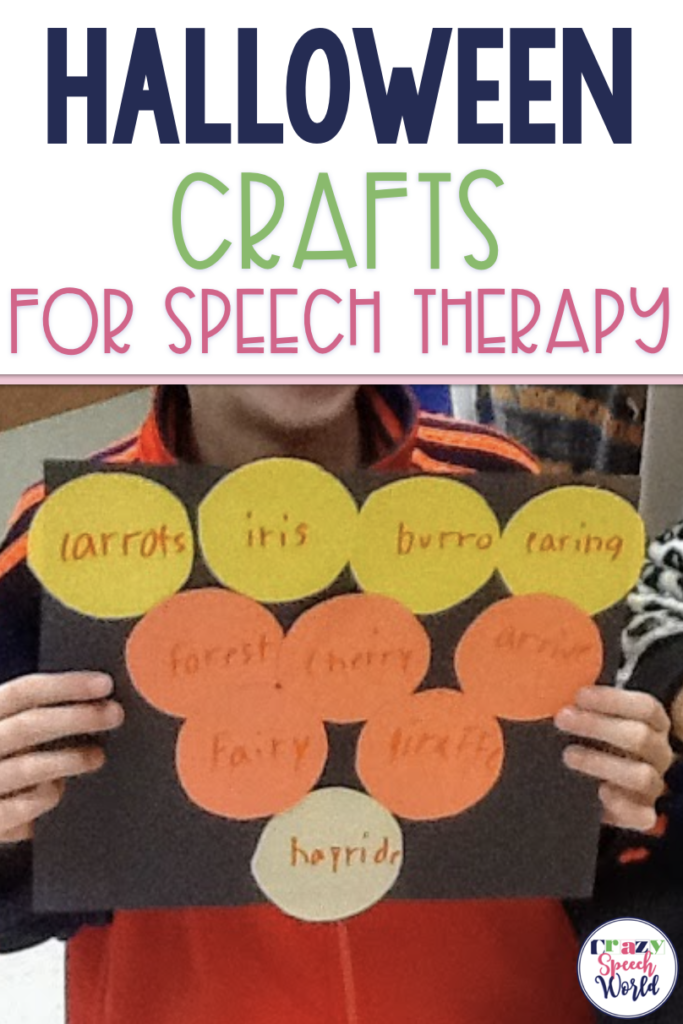 By now you realize that I love, love, LOVE incorporating cutting and gluing and coloring into my therapy sessions.  It may be because I enjoy doing these things.  I think they are fun…the kids get tons of practice….and they always have something to take home for carryover.  Win, win, win 🙂  Here is what we are up to this week in my room…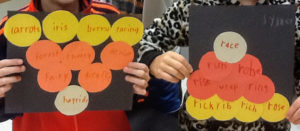 This is what I affectionately call, Speechy Corn 🙂  I told you before and I will say it again…Candy Corn is a gift from heaven lol.  I love it so much  that I made this artic activity.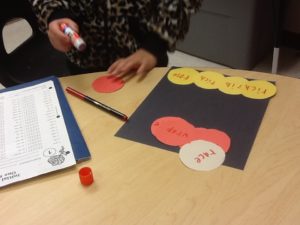 I cut out construction paper circles in orange, white, and yellow and the kids wrote their words on it, then glued it to black construction paper in the shape of candy corn!  My little pumpkins loved it =D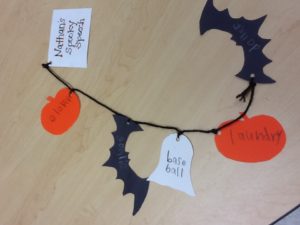 Last, but probably the most festive, is our spooky speech mobiles.  I had patterns for pumpkins, bats, and ghosts, so we cut them out and they wrote speech words on them.  Then we punched a hole in each and tied them to a piece of black yarn.
We hung them up around my room and they will take them home this week.  This one might be my favorite 🙂
You could use these ideas to target many things…
parts of speech
story retell
vocabulary
sentence structure
fluency strategies
…really the possibilities are endless!
I hope that gives you some crafty ideas for your therapy room.  Leave me a comment and let me know what you think of these and tell me what crafts you have going on this week!