When I think about fall, I think about several things…football, hoodies, Halloween, and CARNIVALS!  I used to love going to the county fair and our school's carnivals when I was a kid.  So when I was planning my themes this year, I wanted to add a carnival theme.  Well it is coming up next week and I need materials!  Thanks to My Grafico, I got some great clipart to use!  What I have found I really need lately are some grammar and vocabulary activities, so that is what I went with…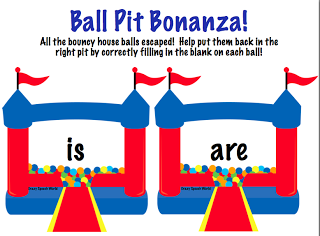 First, we have Ball Pit Bonanza to work on noun/verb agreement!  In the pic above you can see that I used is/are, but there are also ball pit pages for was/were and has/have.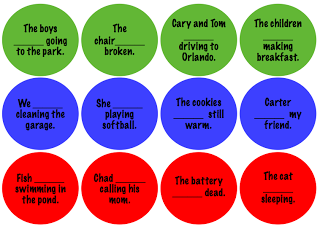 For each verb pair, there are 24 balls with cloze sentences.  Students will pull a ball from the pile or a container, read the sentence, figure out which word belongs and put it in the correct ball pit!  There are 72 balls in all…that is a lot of practice!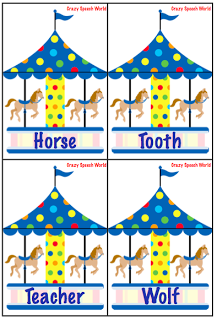 Next, we have Merry-Go-Plurals, a card game to practice using both regular and irregular plurals.  Each card has the singular form, so I envision having them identify the plural form, then use in a sentence.  Also included are 8 penalty cards you can add to the game for competition!  If a student draws one, they lose a turn.  There are 18 irregular and 18 regular cards.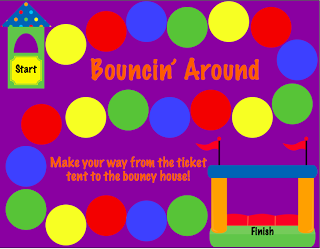 Bouncin' Around is a board game that you can use with the included ticket cards or with any stimulus you have!  If you use the included tickets, you don't even need dice!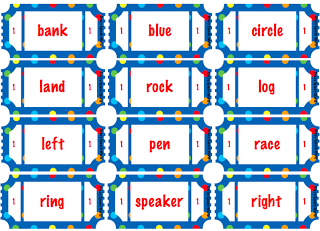 The first set of tickets is to target multiple meaning words.  It includes 36 tickets, each having a point value on them from 1 to 3.  You can use this with the board game as the number of spaces they move if they answer correctly OR you can use them on their own as a points accumulation game.  Students will draw a ticket and give two sentences or definitions to demonstrate understanding of the multiple meanings.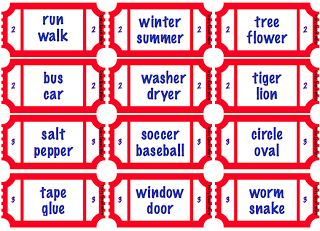 The second set of 36 tickets is to target similarities and differences.  Students draw one ticket, explain how the words are similar and different, then move on the board or keep for points.

This download is available in my TPT Store!  

Let me know what you think!  Do you ever use carnivals for a theme in your therapy room?  What other activities do you use?  I have more coming, so check back 🙂