I'm back with more carnival fun!  I got a TON of graphics with this set, so I suspect this may not even be the end 🙂  I operate with not much of a plan when it comes to creating materials…it is a bunch of light bulb moments strung together upon seeing the graphics and getting inspired.  Wherever my imagination takes me!  This time it took me to articulation, which I needed, BUT not the average drill card.  I wanted something more outside of the box.  So I came up with this…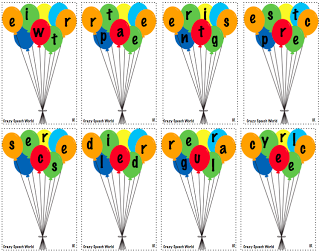 Balloon Mix Up Mania!  Each balloon bouquet has a range of 5 to 8 letters on it, which will form a word.  Students must unscramble the letters to figure out their speech words!  I included cards for R and S, with 8 targets each for initial, medial, and final positions….24 cards to unscramble for each sound!  I got smart quick and included an answer key and I coded each card at the bottom for the target and position (i.e. "IR" = initial /r/ words).  I think this will be a fun challenge and something different!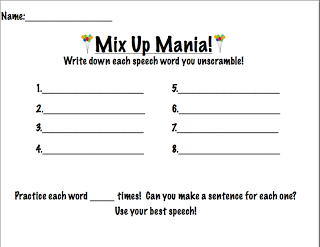 I also added this recording sheet that can be used for take home practice.  I only did 8 lines in case the student is practicing a certain position.  But you could definitely have them write more on the page, there is room!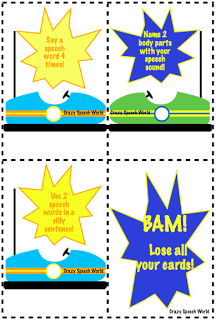 Next up, is Bumper Speech!  A card game with 43 stimulus cards and 9 penalty cards.  These cards are to work on spontaneous production, plus a touch of language 🙂  Students will read the card they draw, answer the question using their best speech…if they do it correctly they keep the card.  Whoever has the most cards is the winner!  You could also remove the penalty cards and just do the practice.

I hope you like these activities and feel like they might add some spice to your artic therapy!  Let me know what you think!!!

This is available to download in my TPT store!