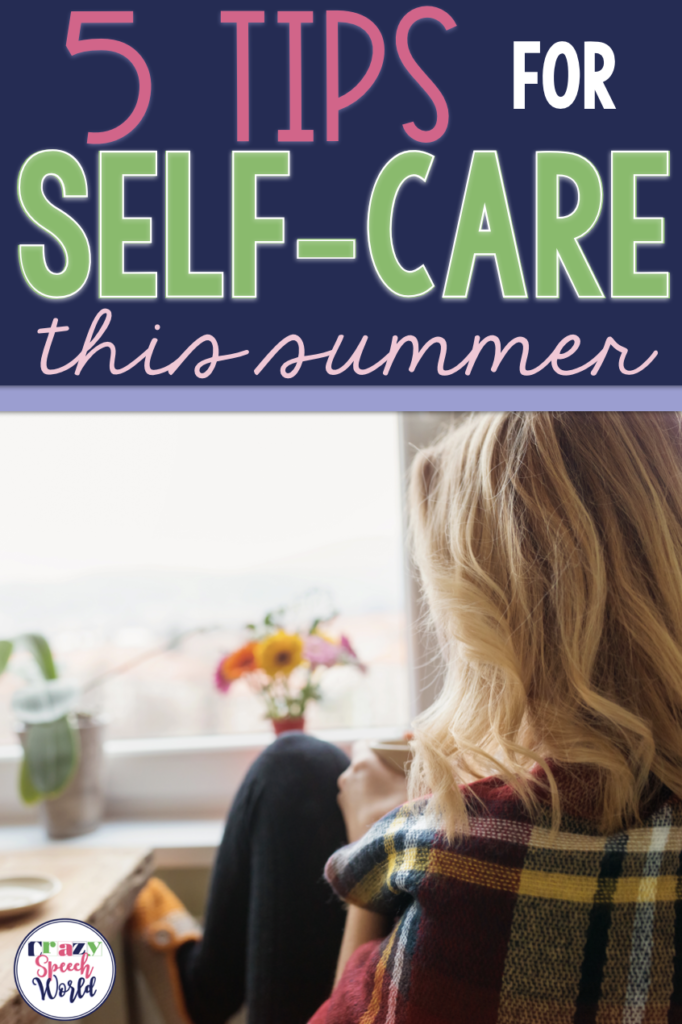 Well heyyyyy stranger!  I could totally be talking to myself, it's been so long since I've done a blog post.  It's not you, it's me…I'm gonna be honest, the end of the school year chewed me up and spit me out.  I literally spent the first week decompressing.  And by decompressing, I mean I laid on the couch, watched the entire series of Dawson's Creek, and barely lifted a finger to do anything else.  I was exhausted.  And I guess, as school SLPs, you know exactly what I mean… the end of the year is no joke. But it's week 2 and I made some promises to myself, I can learn to relax in productive, healthy ways.  Ways that make my mind and body feel renewed, not like a sloth… and I love a sloth, but I don't wanna be one.  They grow fungus in their fur.  Ick.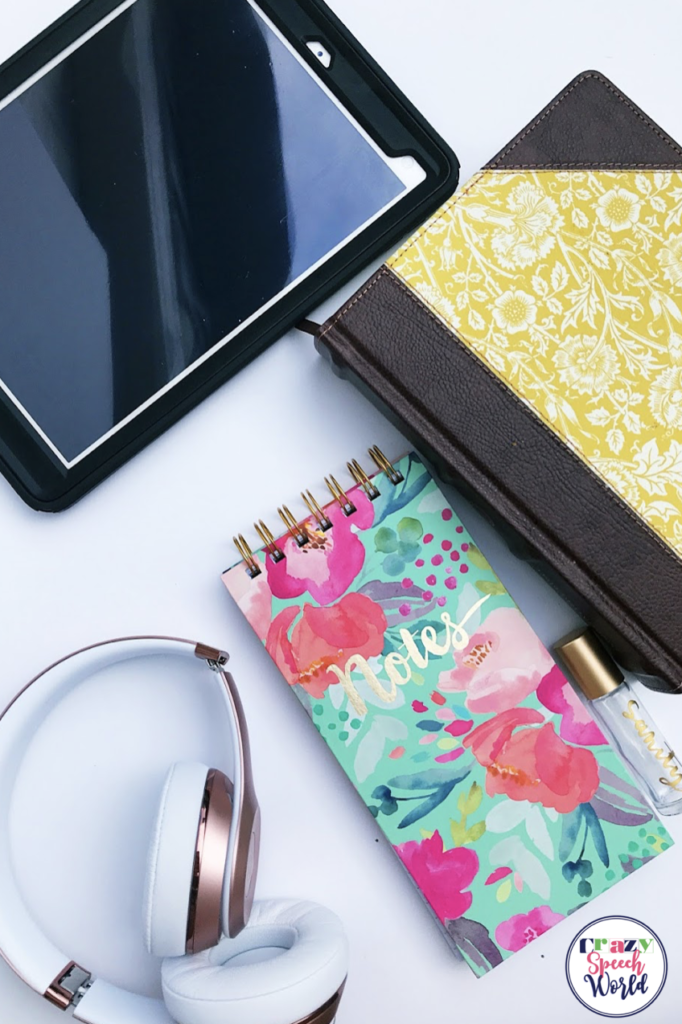 I figured since I needed a little kick in my pants, you might too.  Maybe the things I'm doing are things you could be doing also to care for yourself.    And I'm trying to kick my shopping habits to the curb, so none of these are anything about stalking Rae Dunn pottery at HomeGoods.
1.  Devotionals
I'm a huge fan of Jesus.  If you don't know Him, I would love to introduce you.  This is the number one important thing I have to do for myself, cause it just makes such a difference in my day.  But during the last few months of school, I was reeeeally slacking in the open-my-bible department of life.  If you follow me on IG, then you have seen me share the Proverbs 31 devotionals from time to time.  I love these because they show up in my inbox every morning like magic.  I love reading them, going back to my bible to dig a little deeper and just spending time with God.  Proverbs 31 also have an app and do online book studies frequently, so make sure you check them out.
2.  Read a Book That Makes You Smile
Empowering women are my jam.  I love all things Glennon Doyle (Carry On, Warrior, one of my favorites EVER) and recently discovered Rachel Hollis, author of Girl, Wash Your Face and I was hooked on line 1.  I like books with good humor, that are down to earth, written by women I feel like could be my new best friend.  If this is you too, then check it out.  It's so full of great one liners that are perfect reminders of everything you need to hear.
3.  Eat Real Food
So, I've been on clean eating journey for a couple of months now.  I started having some issues with my digestive system, which prompted some changes in my diet.  It's not about losing weight for me, but that's been a great side effect 🙂  I've cut out processed foods and sugar, leaving myself with good food from God's green earth.  Its quite amazing what that does for your body AND mind.  I have been reading a lot from Brittany Williams who blogs at Instant Loss, I love her recipes and her Instagram, and I kid you not…every single recipe of hers that I have tried has been DELICIOUS.
4.  Meditation
So this is a new one for me…I've always had a problem with quieting my mind.  I will be the girl planning next week's dinner menus while I'm supposed to be focusing on my breathing.  BUT, I am trying an app called Calm and it is really working for me!  It is kinda pricey, but you can use it for free for 7 days to see if it is something that will work for you.  I definitely recommend exploring it, it has many features.
5.  Aromatherapy
Does this sound like I'm getting all crunchy on you?  Meditation, vegetables, and now aromatherapy?  🙂 I've been a fan of essential oils for quite some time.  I used to battle insomnia due to my anxiety, and my life changed when I found lavender EO.  I'm not here to sell you anything, I'm not even advertising which brand I use, but I do love using them.  And no, you do NOT have to buy from a MLM company to get quality oils, there are many out there if you just do a teeny bit of research.  I mainly use oils in a diffuser, but also make some roller bottles. My favorites to use are lavender, grapefruit, lemon, and peppermint.  They are literally an everyday part of my life now!
BONUS:
Turn everything off and take a vacation….even if it's a staycation.  I recently learned that our senses awaken when we travel or do something out of ordinary because our bodies get so used to what we see everyday that they stop focusing on where we are.  So do something different, go somewhere you've never been.  It's summer… live your best life!