This post contains Amazon Affiliate links.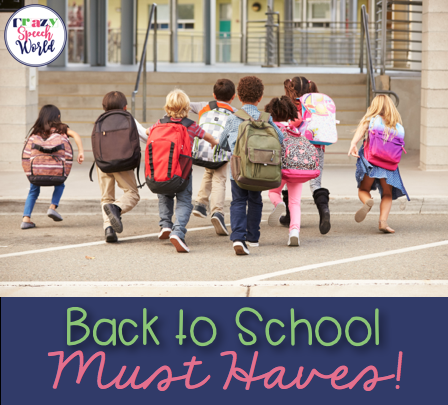 It's that time…and I can hardly believe it!  But, there are a few creature comforts that I HAVE to have for myself and I thought I would share them with you guys.  Ready?

Rolling cart.  I am all for cute bags…I have many that are brandishing my name or initials and I love each of them.  But I do not advocate for back and/or shoulder pain.  And so a rolling cart will save your life.  Not really, but it is pretty fantastic.  I know many of you are traveling SLPs, so you have tons and tons of STUFF.  And even for those of us who are in one place all day, you have things that you bring back and forth from school.  It is nothing fancy, but it gets the job done!  I love mine so much!

Laminator.  I bought my first one last year and it changed my life.  Now, I have two.  I know, I know.  But I wanted one for school and one for home so I didn't have to take it back and forth (in my rolling cart!).  Now, I bought my own because our school laminator is terrible.  And when I say terrible, I mean turrible…yes, with a U and emphasis on the UR.  Things peel apart and there are bubbles and that just really bums me out.  Especially when I have spent my own money to print, with MY ink and MY paper.  Welcome to being a public school employee, where you buy all your own stuff.  Sigh, I digress.  The Scotch brand is what I have, but I am sure others work fine too.  Also, you can find them on Amazon, but they are usually cheaper at Walmart…like only $20!  Apparently you can get amazing deals on laminating sheets at Sam's…but until they build one of those in a more convenient location to me, I buy these.

iPad Cover.  I've had lots of different cases, I had a squishy one that I used to have and can't recall the name of and a cute Lily Pulitzer magnetic one….  But, I needed something a little more rugged for my some of my little friends, so this year… I splurged on the Otterbox.  Great for my peace of mind.
Insulated cups.  I try to maintain a healthy lifestyle.  And I drink a lot of water.  All day.  Plus, with all the talking I do, I have to keep my vocal folds hydrated 🙂  I used to buy lots of Tervis cups, but I have migrated over to Yeti and Rtic…cause, ice.  All day.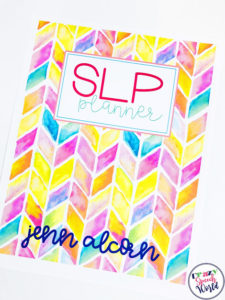 And last, but not least…my planner.  I make my own, because I have needs that can't be met by most of the planners in the store.  And maybe some control issues 🙂  If you wanna check it out you can find it in my TPT Store!
What are your back to school MUST haves?
SaveSaveSaveSave
SaveSave
SaveSave
SaveSaveSaveSave
SaveSave