In the spirit of Independence Day, which is just around the corner, I have created a new freebie for you guys!  I focused on homophones for this one…check it…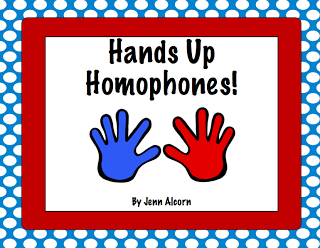 Hands Up Homophones! includes 36 cards (18 pairs) of homophones to match up.  You can play memory, Go Fish, or matching….although I will probably stick to matching or memory and have students identify definitions and use the words in sentences.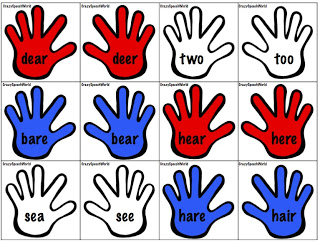 All of the hands are red, white, and blue…so it is perfect for July 4th themes, but not so tied to it that you can't use it any other time!  You can grab it in my TPT store HERE!
I also have a couple of other July 4th products in my store….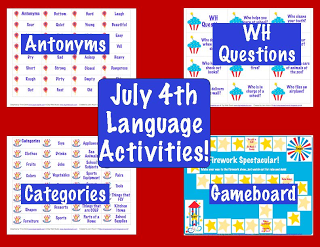 July 4th Language Activities includes a gameboard and playing cards to target antonyms, categories, and WH questions (who, where, & when).  You can find it HERE.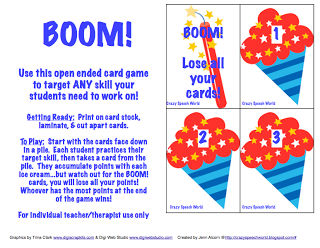 BOOM! is another FREEBIE that is an open-ended card game.  You can grab it HERE!

Hope you guys can use some of these!  Don't forget to let me know what you think!