I couldn't go the week of Halloween without a pumpkin in my life…duh!  I was inspired by this really awesome first grade teacher I work with for these Uh-oh Pumpkins!
Why UhOh?  Cause my pumpkin fell and smashed on the floor!  Uh oh!  My kids had a lot of fun with this twist on the same old pumpkin crafts!
All you need are strips of orange paper and black paper…I also had some scraps around in a lot of different colors if they wanted to make a torn paper face, but lots of them just chose to draw their face!  Even easier!  Add glue and markers and off we go!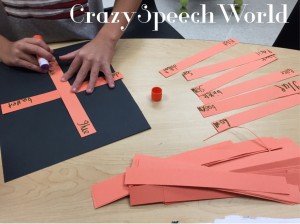 They wrote their speech words on each end of the strips, then glued them on the black page.  Five strips, 2 words each…10 practice words to take home!  Woot!  Some of them even got more on their page…and I applaud their effort 🙂
They turned out so cute!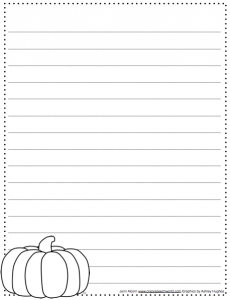 AND, for my early finishers and those working on language goals, I had this paper ready for them to write about what happened to their pumpkins!   They had a lot of creative juices flowing…and I heard about more than one ninja!
You can grab this freebie HERE!
What do you guys think?  What other fun pumpkin activities are you doing in your speech world this week?