When people ask me to describe myself, this is what comes to mind:
I'm a little crazy…  but it's the good kind 🙂
First of all, I love being an SLP.  I earned my masters degree in 2007 , my C's the following year, and I've  been trucking ever since.  I have always worked in the schools, which is right where I want to be.  My current school is PK-5, but I've also worked in middle and high schools.  PreK is definitely my fave.  And now blogging seems pretty natural to me, as it has become another of my creative outlets.  I love making stuff.  I will try anything once.  And I love to write…alas, Crazy Speech World was born.  CSW was born on Blogger, but now I have grown up to my very own, big girl website.  I hope to share much more of my life here.  Sharing my ideas  has become one of my favorite things to do…but I have other favorites…(dot, dot, dot being one of them)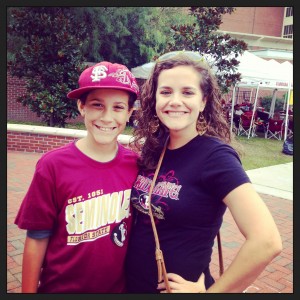 My kid.  He's 13 and almost too cool for me, but I love his charm and sense of humor.  He also happens to be a genius and completely gorgeous.  I call him E…not so much because I'm protecting his identity, more because that's what we call him in real life. E is gonna do big things in life with his heart of gold (and garnet).  Unfortunately for my anxiety, his current passion is football, so I sweat profusely and say things I shouldn't in my head during 100 degree August football practice…praying for him not to break when he's buried at the bottom of a pile of stinky boys .  BTW, boys are gross.   They are messy and smell funny.  No one told me that tidbit when they placed the precious baby boy in my arms.  I'm also currently enjoying being taller than him since that is surely to change soon…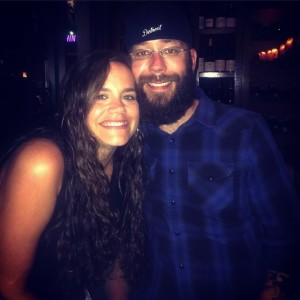 This man.  He loves me, so he wins all the prizes.  Fun fact:  We've known each other since we were eleven years old.  We didn't realize we couldn't live without each other until last year.  It's all very ooey, gooey, mushy.  I love it.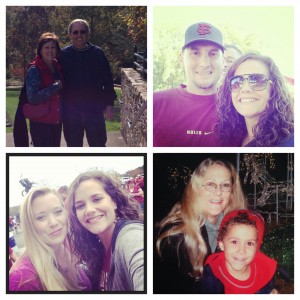 Family.  My immediate family is pretty small.  My mom and dad just had my brother and I.  My parents divorced when I was a kid, but my dad has a wonderful girlfriend…doesn't that sound so silly?  He is retired and they've been together for many, many years, but we have to call her his girlfriend.  We all think it's ridiculous.  My brother is married to a woman I am glad to call my friend, and they have three gorgeous girls.  Three GIRLS.  God bless my brother.  And then there's my mom.  My mom was this amazing creature, the kind of woman that you can only describe as kick ass.  We lost her in 2007 to a ruptured brain aneurysm.  That time of my life almost swallowed me  whole.  I know I have a angel.  A kick ass one.  Some days are really tough without her…but she's pretty good about checking in on me when I need her most.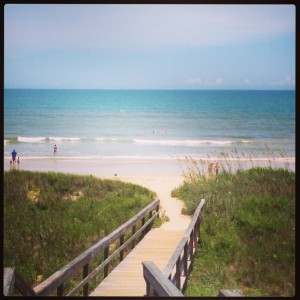 The beach.  I used to live about 25 minutes from walking down this ramp, and I have since moved back to my hometown…I miss the beach SO much!  This is my sanctuary, where I go when I feel happy or when I'm sad, lost, angry or when I'm bored.  There is never a bad time to go to the beach.  I have the most incredible talks with God here.  And 9 times out of 10, this is where you will find me on summer vacation.  I think the salt and the sand run through my veins, just being here soothes my soul.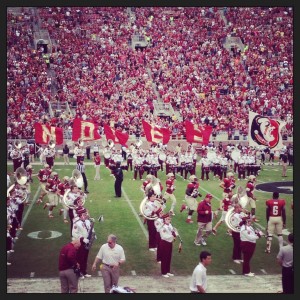 Florida State University.  This is the beginning.  This is where I found myself, where I grew into a woman, a mother, and an SLP.  I love everything about being a Seminole.  And I heart football season.  I turn into one of those people who screams at the TV during football season.  But  you can find me sitting myself right in Doak Campbell Stadium for every FSU home game in the fall… I'm a season ticket holder.  On the 7th row.  My family has had these same 4 tickets all of my life and now they are mine.  Oh, and my brother's.  We share nicely these days.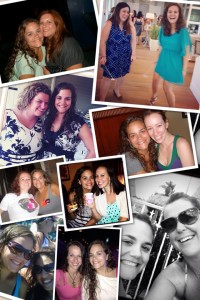 Friends.   These are the ladies who lift me up…they are some of the most amazing women on the planet and will surely do great things with all of their gifts.  They say girlfriends are the sisters you pick for yourself.  No doubt.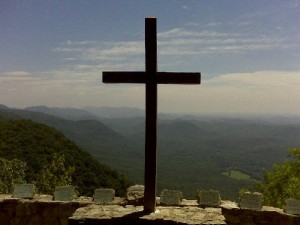 Faith.  The good Lord knows I have had some hard times.  But He continues to see me through.  I have finally learned that the stronger my relationship is with God, the better off my little life is.  He has brought me to this place in my life and I am ever so grateful, cause this part of my life is turning out to be pretty rad.  The picture above is from a chapel actually called Pretty Place.  It is in the mountains of South Carolina, and one of my Papa's favorite places on earth…and even though it is no where near the beach, it soothes my soul too.  We had my Papa's memorial service here.  It was a perfect location to say 'see ya later'.
I don't have pictures of everything I love…
Shoes.  Jewelry.  Pictures.  Babies.  Cooking.  Laughing.  Sushi.  Wine.  Coffee.  Glitter.  Pinterest
  Pens.  Road Trips.  Blogs.  Dancing.  Reading.  Painting.  Creating.  Shopping.  Chevron.  Shoes.
But I'm sure if you poke around a bit, you will find some of those things here.  I hope you stick around for a while!