Y'all.  How much do you love learning?  I know, you love it a lot.  How do I know?  Cause I do TOO!  That's why I am so excited to share something new and fresh and full of useful information for Y-O-U!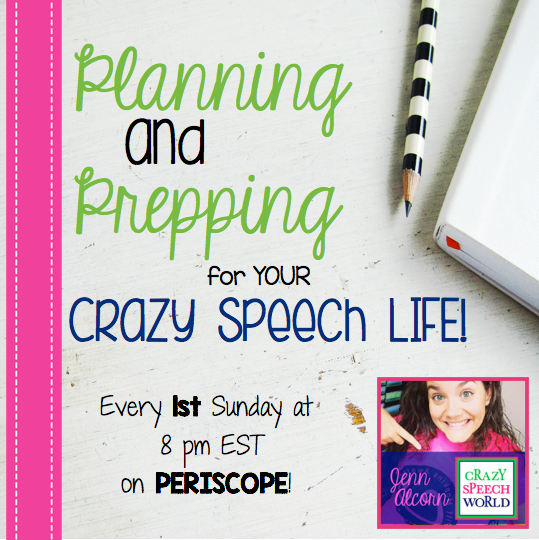 I'm joining forces with some other SLP Bloggers to bring you a new Periscope channel…@SLPbloggerLIVE 🙂 🙂 🙂  This channel is going to bring you TONS of scopes from 10 different bloggers….we are going infiltrate and rock your world!  No, you don't get ASHA CEUs…. BUT the good news is that you will get awesome ideas, tips, and tricks from some of the coolest SLP bloggers I know!  Because, let's face it, we are better SLPs after a chat session with each other…it gets the juices flowing!

Who are we?  Check out my SLP Blogger Live buddies (and follow them too!)…
And we are kicking off Thursday with a super fun giveaway just for you!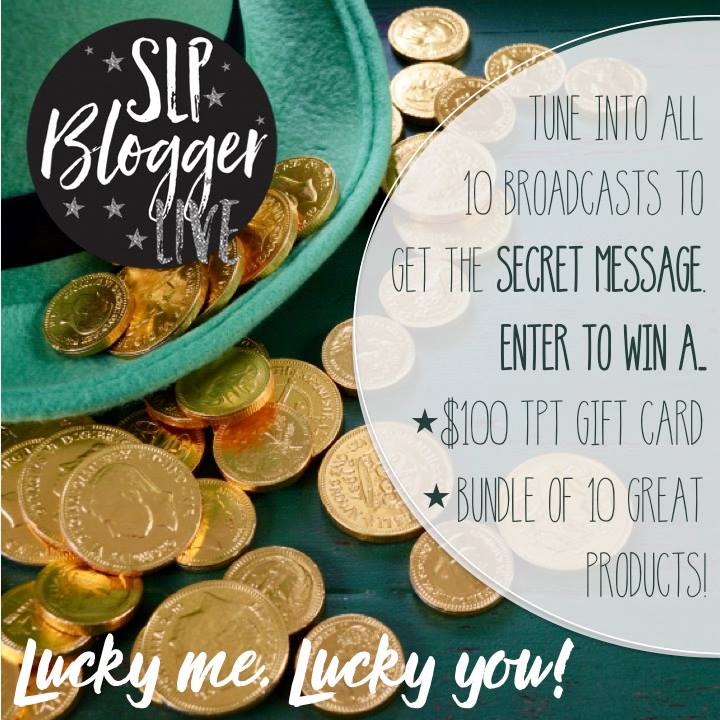 Don't forget. Pop over to Periscope and follow @SLPbloggerlive as soon as you can (if you don't have Periscope, you can download it on your mobile device). Actually…go ahead and go. Right now. I'll be scoping for you tomorrow for our giveaway!  Then, you can find me on the first Sunday of each month at 8 pm helping you plan and prep your therapy! Can't wait to see YOU there 🙂
xoxo,