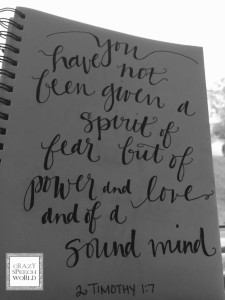 This year, I changed.  My life was full of changes, both professionally and personally.  This verse is one that is so very special to me, because when I was faced with those big decisions, I prayed.  I prayed a lot.  I followed my heart and it led me to a new adventure that has done nothing but bless me and my family.  The very best part of this year has been my walk with Jesus.  I continue to grow as a Christian, and while I still have A LOT to learn and get better at, my journey is precious and priceless.
This year, I wandered.  I traveled to lots of new places in the name of SLP Bloggers…Pheonix, the Grand Canyon, Las Vegas, and Denver.  "Work Trips".  And these people who I get to hang out with only twice a year…oh boy are they some of the most inspiring, amazing, creative, loving, and hilarious human beings that I get to call friends.  I've also learned I have a serious traveling itch.
This year, I loved.  My very best friend and I decided that we are gonna do life together, so we shacked up in a house of our very own that we get to share with a teenager and a diva dog-child.   Being a super independent, hard-headed woman who likes to control everything, this has been a fantastic experiment in 'patience'.   I've learned to not grip so hard at the reigns, I've learned to let go and that has been good for me.  Happiness feels so much better than stress.
This year, I was a boss.  I have worked on new products and sold some nail stickers and almost ran myself ragged.  I learned I can't do it all.  I figured out what was important to me.  Most important is that I'm a good SLP.  That I do my job.  That I create quality therapy ideas and materials to share with you on this blog.
This year, I was thankful.  My heart has never felt so full of gratitude.  If you're reading this, you have something to do with that. Thanks for being here.  Thanks for coming back.  Thank you for helping me become a better SLP, a better woman.  You just don't know how much you have touched my life, but you have.  And, I thank you.
This year, I was amazed.  Amazed at all that God has blessed my life with.  Amazed at how I still love a good challenge and that it makes me better.  Amazed at where I've come, that I had more happy memories than sad.  Cause I've been there.  I had some really rough years where I thought…this sucks and it's never going to get better.  But it did.  And if you are in that same place, I promise it will.  Just keep swimming <3
Cheers to 2016, my friends.  I hope you will stick with me on the adventure of the coming year!  God bless you all!
xoxo,