Who's been shopping like crazy since Black Friday started on Thursday?  😉  Not me friends, I am not a fan of the crowds or the insane in the membrane state of mind so many people are in on those shopping days.  Which doesn't really make any sense, because I love shopping.  However, I am a HUGE fan of Cyber Monday!  Shopping from my phone?  Yes please!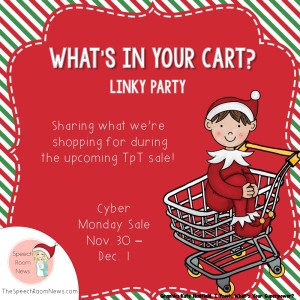 Lucky for me, TPT is having a site wide sale again and it's time to stock up on all the speech goodies to get us through the winter months 🙂  I'm linking up with my buddy Jenna over at Speech Room News to share What's in MY Cart!
Of course, I want to start with some of my own stuff that I think you might find helpful this season!  Here are some newbies I have added this week!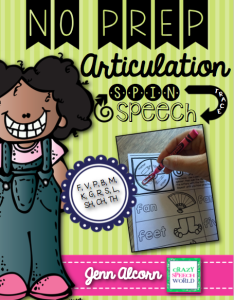 This new packet is great for speech on the go or for sending home for homework!  It adds a little bit of spice to the traditional, boring worksheet!  Check it out HERE.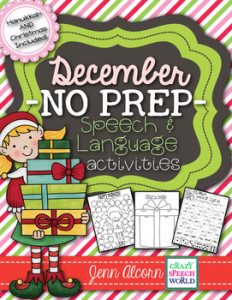 I have finished up my December No Prep packet, which is the final product in my holiday no prep season!  I'm excited about this one, it includes a little bit of everything to help make planning easier for you and me!  See more HERE.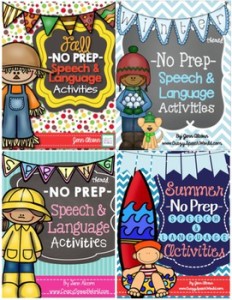 Not into holidays, but still love No Prep?  Check out this seasonal bundle…it will help you get through the ENTIRE year!  Woohoo!  It's available HERE.
NOW, here's what my little eye is spying from some of my friends….don't judge me, there's a lot on my wish list!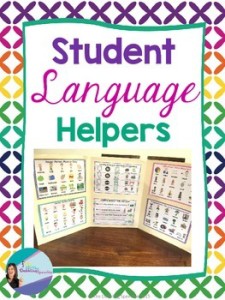 Student Language Helpers from The (fabulous) Dabbling Speechie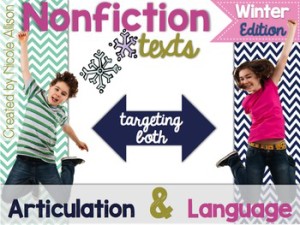 Nonfiction Texts Winter Edition from the amazing Nicole Allison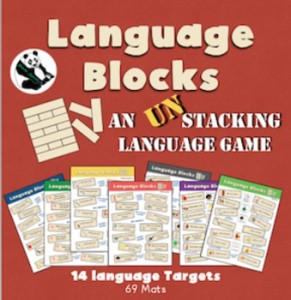 Language Blocks from Panda Speech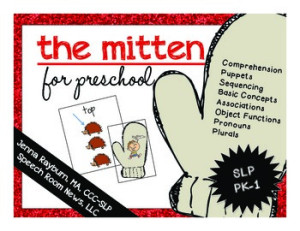 The Mitten for Preschool by Jenna…I don't know how I don't own this already?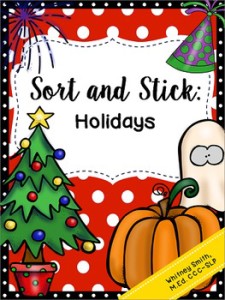 Sort and Stick Holidays from Whitney SLP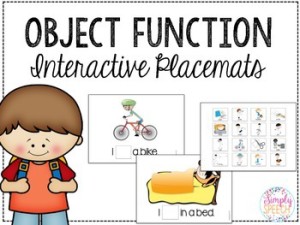 And Object Function Interactive Placemats from Simply Speech!
My list is L-O-N-G!  I'd love to hear your good finds too!  What's in YOUR cart?
And don't forget to check back in at Speech Room News to see what the other bloggers are buying 🙂
xoxo,