WOOHOOO for Teacher Appreciation Week…or at my school, it's known as Staff Appreciation Week, because we are ALL important in children's education and everyone deserves to be appreciated.  Its such a busy time of year and I know we can all benefit from a little retail therapy!  Good news…it's  time for a TPT Sale!  Yayeahhhhhh!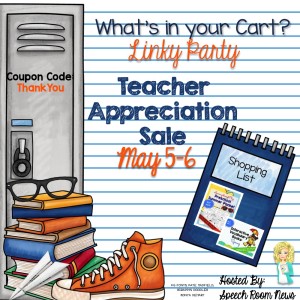 I'm linking up with my girl, Jenna, to share with you what I am planning to snag during the sale!  Here's what I am planning on buying…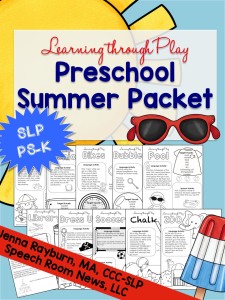 Could I BE anymore excited for this packet from Speech Room News?!?  NO.  It's awesome.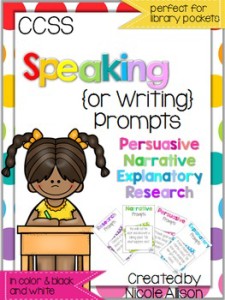 Nicole rocks my world and I can't wait to grab these prompts!  They are going to be so versatile!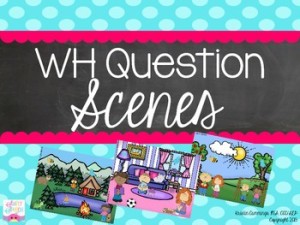 I think these WH Question scenes from Simply Speech are going to be great for my littles!  I always need materials for working on this skill!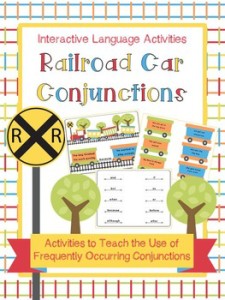 I neeeeeeed this conjunctions packet from Teaching Talking!  It's going to be so useful for my kids!
I love love love Whitney's book companions, so I am  grabbing her May Book Club that includes FOUR!  Woot!
Owwweeee.  That's a lot of great stuff, right?  It's going to make the rest of my year easy peasy with my own additions thrown in…oh, and of course you need something from my store!  Check out these materials…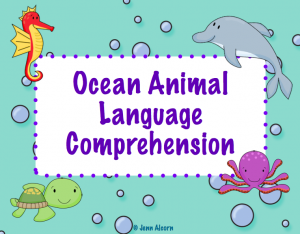 This packet targets non fiction with lots of great info about ocean animals, which my students always love!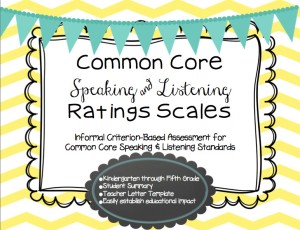 It's busy IEP season, so my Common Core Rating Scales are a HUGE help to me in getting input from my teachers about how my students are performing in the classroom!  I have them for Language Standards too!
What other things are you dying to buy?  Don't forget to check out the linky over at Speech Room News!  Happy Shopping!
xoxo,