My buddy Felice over at The Dabbling Speechie is hosting a fun TPT linky!  I know many people love just grabbing freebies, but there are such amazing materials available to purchase that I'm not sure how everyone hasn't taken the plunge!  I started swimming in the TPT end of the pool about 2 years ago, and I'm hooked!  Here are a few of my favorite things….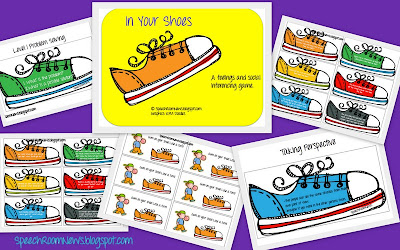 Like many others, my very first TPT shopping experience was to purchase "In Your Shoes" from the fabulous Jenna Rayburn.  I love it, still use it, it's awesome.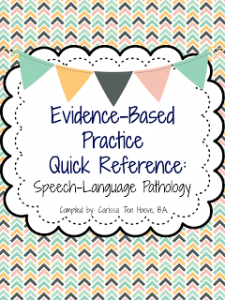 Another product that I bought that is a super resource is this Evidence Based Practice Quick Reference from Carissa at Sweet Home Speech Room.  It is packed full of research based evidence for all kinds of speechie topics.  AHHHHmazing!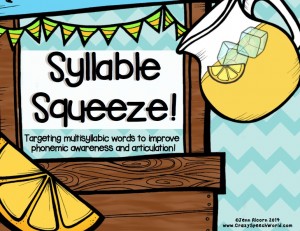 And here is my latest TPT product…Syllable Squeeze is perfect for your little (or big) guys working on multisyllabic words or phonemic awareness skills!  Bright, cheerful, and perfect to get you through these last couple of months of school 🙂
Have you made a splash in the TPT pool yet?  What are some of your most memorable TPT purchases?  Make sure you check out Felice's linky to see what all the other bloggers splurged for!