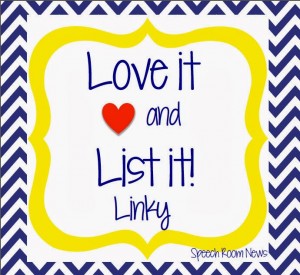 I'm linking up with Jenna to bring you some Behavior Management tools I love!  Check it…

All of our classrooms implement this clip chart system to behavior management, so it's pretty much my go to.  I can easily report back to teachers whether a student should clip up or down after their session.  I don't have one in my own room, as I have found that rewards/consequences work better when they are related to their classroom environment.  It means more this way, and I think that is really important  This isn't Vegas….what happens in speech DOES NOT stay in speech!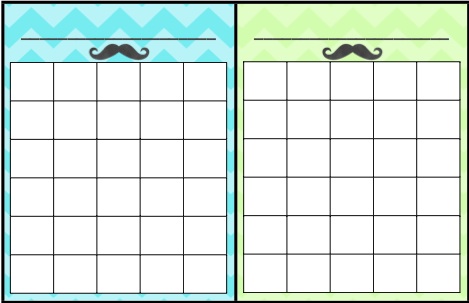 I also have sticker charts for some kids because that's what works for them.  This is the whole, if you follow the rules, you earn a sticker and 5 stickers earn a prize.  Usually an eraser.  They love those things and I am not sure why, but whatever works.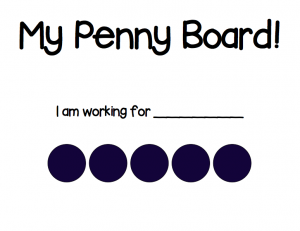 Something that I know works, but I haven't had to use in my current setting is a Penny Board.  Some velcro, some pennies, positive behavior reinforcement, and all is well in speech land.  Super simple and cheap to assembly…this should be in every therapist's back pocket!
That's all she wrote!  Make sure you head over to Speech Room News to check out the linky and see what other SLPs are using to keep the kids tame!  I'd love to hear what you use in your speech world!!  Please share!  🙂