This post contains Amazon affiliate links.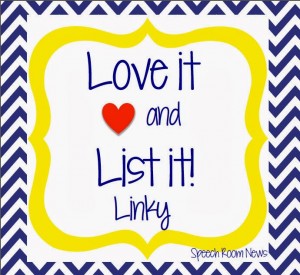 I'm linking up with Speech Room News to share with you my favorite technology items that I use in speech.  I don't use technology a TON…I don't have any students who require AAC to communicate, so I don't get to play with any of that stuff (bummer) but we do have some things in my classroom that we use to enhance our learning!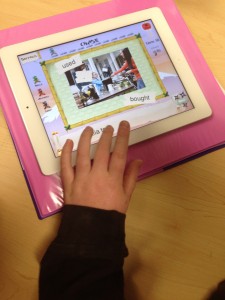 ONE:  iPad.  Duh.  This bad boy is a fave among students and this SLP loves using speech and language apps…especially when it comes to data collection.  Apps are so good for that.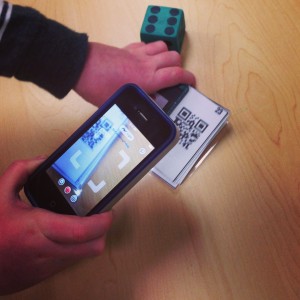 TWO:  Old iPhone Jenn scored for only $80 to use just for speech.  This is a fantastic resource…it is much easier to use than the iPad for QR activities, but also I like having it for the kids to do recordings of themselves or for video feedback.  It just easier for them to maneuver and handle!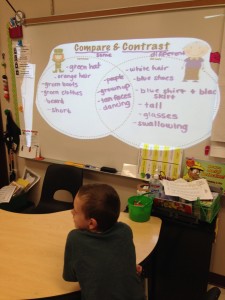 THREE:  I am fortunate enough to have a supportive administration that will grant me wishes.  I wished for a projector system in my room and POOF…one day this year it appeared.  This is a compare/contrast page from one of my Old Lady packets that I was able to throw up on the projector and everyone could look at it to complete together.  Awesome sauce.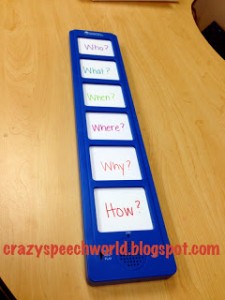 Last, is this guy.  This is a Talk Bar from Learning Resources that I reviewed last year.  It has become a great tool in my classroom!  You can check out my review HERE.
Those are my technology faves…what are yours?